The 2018 season was one of success on the field, with the club welcoming an influx of new faces from the outstanding Cranleigh sides of 2016 and 2017. Winning the Cricketer Cup for the second time in four years was without doubt the highlight, but the week introduced a new generation to OC cricket and was played throughout in glorious sunshine.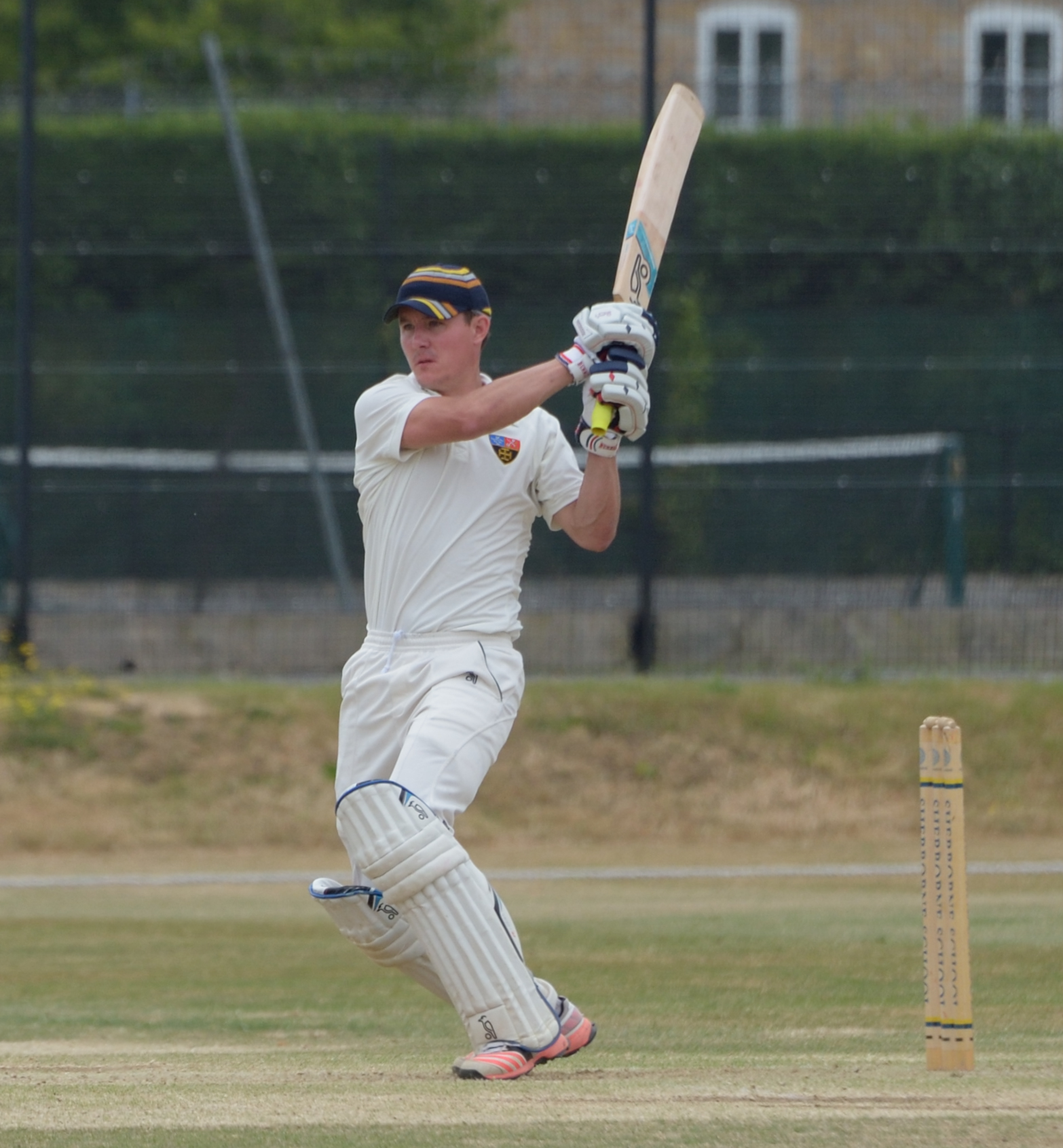 Seren Waters took over the captaincy of the Cricketer Cup from Matt Crump who was always going to be a hard act to follow after leading us to three finals – and one win – in the previous five years. The squad was bolstered by four of last year's leavers – Lewis Bedford, Angus Dahl, Sam Dickson and Ed Tristem- and we started with a rousing 235-run rout of Haileybury with Nathan Thorpe taking 5 for 10. In the next round at Sherborne, Alan Cope's 90 anchored our innings on a slow track and under leaden skies, and then our spinners strangled the life out of the home side's reply as we won by 103 runs.
On paper the quarter-final at home to Eton looked a tough hurdle, but their innings of 214 was reliant on one batsmen who scored almost half their runs and on a scorched outfield it never looked nearly enough. Jack Scriven, whose form had been patchy, smashed a hundred off 93 balls in 134 minutes as we won by eight wickets. The semi-final at Bedford provided the closest game as we made 225, largely thanks to the middle and lower order; Bedford were always slightly off the pace in reply but they kept pegging away and then match was only settled in the penultimate over as the hosts were dismissed for 209.
The final was against ten-time winners Old Malvernians, who had beaten us in the 2008 and 2016 finals. On a damp day at the usually picturesque Arundel ground, a game seemed unlikely until a window of dry weather emboldened the organisers and umpires to opt for a 20-over match. As it turned out, they judgement was spot on as the heavens opened shortly after the finish. Waters (29 runs off 15 balls) and Mike Burgess (56 off 31) got us off to flier – we were 64 for 1 off five overs when the only – brief –rain delay came, and although Malvern's highly regarded spinners pegged us back towards the end, our score of 175 for 8 was impressive. Malvern started briskly but, crucially, lost early wickets and as the asking rate rose they did not have enough firepower left to seriously threaten. Bruno Broughton and Dahl shared sic wickets, Dahl, snorting leg break to dismiss Malik the pick of them.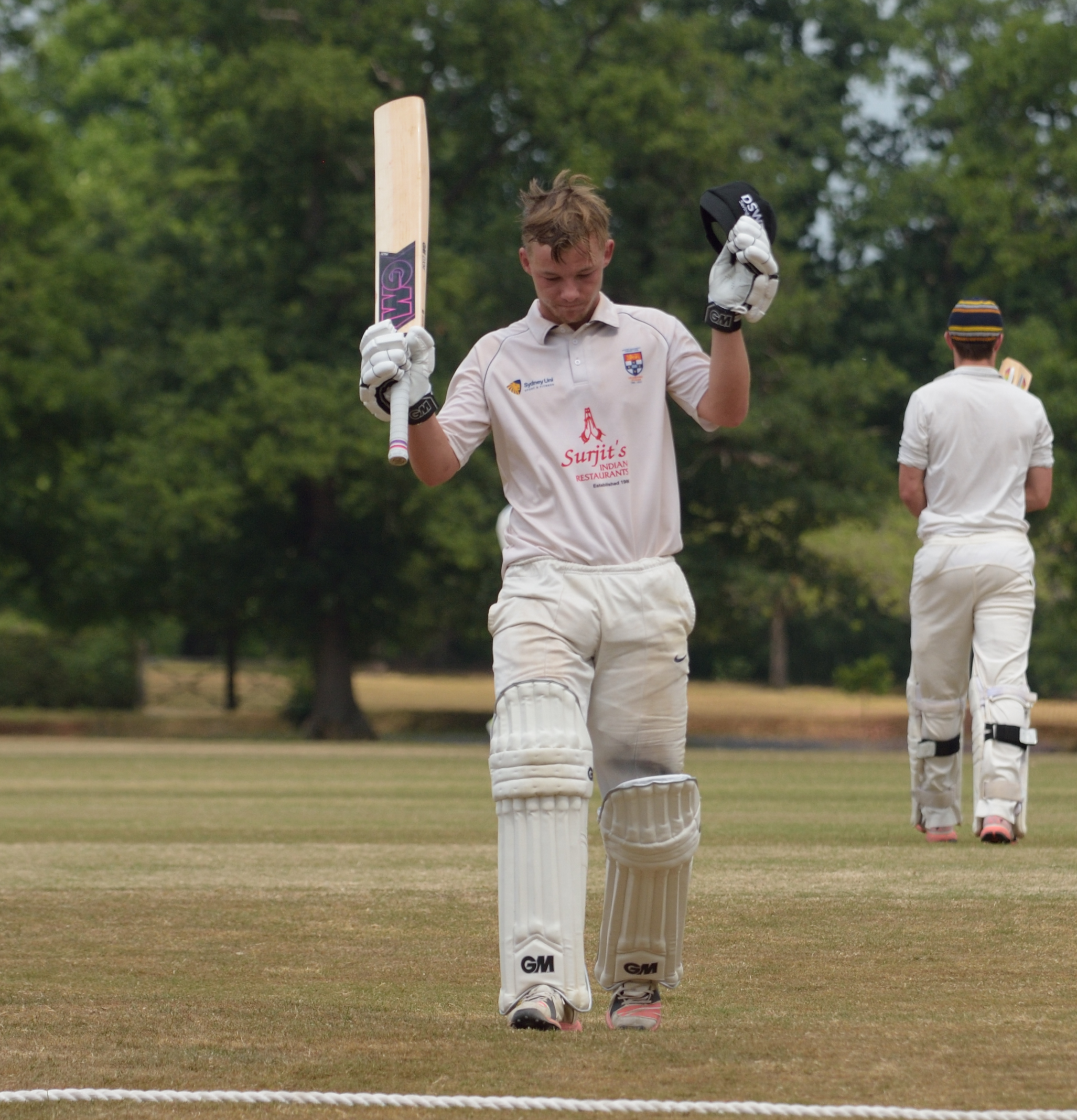 It was a deserved victory. We batted right down the order (against Eton, Dickson, our No.10 had scored an MCC hundred earlier in the week) , boasted bowling in depth, and our fielding, under the watchful and welcome coaching of Stuart Welch, was outstanding. Only one of our squad is over 30 and four are under 20. The future is bright.
While cup success is a boost for the club and school, the heart of the OCCC has always been the social matches and the week cricket week which celebrates its centenary in 2021. We bookended season with wins at Headley and Hampshire Hogs, and overall won 13, lost six and drew two games. The week was played in glorious sunshine on sublime tracks, with the pick the Free Foresters match when they came within 13 runs of chasing down a target of 300. The School match was hard fought and tremendous advertisement for the game, fittingly ending in a tense draw.
Eds Copleston led the side with skill on the field and organisational excellence off it – that he also enjoyed a good season with the bat and closed in on becoming the first player to reach 5000 runs was a plus.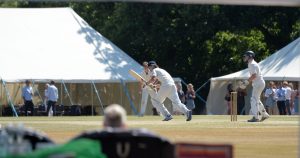 The most pleasure came from the influx of young players, with 14-year-old George Ealham, who enjoyed an excellent season for the school 1st XI, the youngest of the seven members of the 2018 XI who played for us. Bedford scored 517 runs at 73.86 – only the seventh OC to pass 500 runs in a season – with a top score of 150, while there were also hundreds for Callum Kent, Rob Cowdrey, Jack Scriven, Sam Bugler, all of whom are under 30. Only Thorpe and Max Foster took five-fors (Foster's earning him a night in Prague courtesy of a bet with the never dull Will Howard) but there were some excellent bowling performances and for the first time in years the bulk of the wickets came from recent leavers. For the second year running Jack Horsey was the leading wicket-taker. But it would be invidious not to mention that our hugely popular president took his 700th career wicket in the final game, a record of skill and longevity that surely will never be matched.
The success of the club is also dependent on hard work off the field. Copleston we have mentioned but his contribution was immense. Chetwode was an ever-present president, ensuring through hard work and occasional charm that nothing fell through the cracks, and his wife Louise's final, final year in charge of catering was repeatedly praised by visitors. Heather provided neat (a dying art as I can vouch from trying to decipher the scorebooks for averages) and calm scoring, and our reliable posse of spectators were always welcome. The groundsmen, headed by Sean, with their beautiful wickets and ongoing care, give us a ground we are proud of and yet never take for granted.