OCCC 273 for 9 (Broughton 116, Dahl 50, Gwynne 3-52) lost to Bradfield Waifs 274 for 9 (Gumbs 83, Waters 3-53) by one wicket
Click here for match photos
This year's Cricketer Cup campaign ended in a pulsating one-wicket loss to Bradford Waifs after a game which ebbed and flowed from the off. Both sides had periods in the ascendancy the match was decided by Bradfield's seventh-wicket stand of 114. Even then there was a final twist to shred the nerves of spectators.
Seren Waters won the toss and chose to bat. We soon lost the hero of the first round, Jack Scriven, who was still feeling the effects of Saturdays' sun, and Waters, looking in good form, then fell to a dubious leg-before for 18. When Alan Cope was well run out for 5 we were teetering on 46 for 3. Lewis Beford (19) and Stuart Meaker (22) threatened without building on good starts and at 134 for 5 we were under the cosh.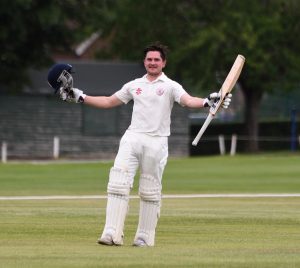 Bruno Broughton at No.3 had been quietly holding things together but it was not until he was joined by a shaven headed Angus Dahl what we began to assert control. Broughton drove and pulled with conviction, while Dahl scored freely with a mix of orthodoxy and improvisation. In particular, the pair pushed ones and twos with skill, at times running singles which seemed unlikely but never looking like being run out. They added 105 for the sixth wicket in 16 overs.
Dahl fell the ball after reaching a 44-ball fifty, and two overs later Broughton was dismissed for 116 (122 balls, 8×4), his maiden OC hundred. Nathan Thorpe (15*) struck a few late blows as we finished on 273 for 9. Stuart Welch noted he thought we were 15 to 20 light. And so it proved.
Bradfield lost both openers before reaching fifty but Came and Gwynee took the score to 112 with no alarms as our bowling lacked teeth. It took an error from Came – thumping a Waters full toss to Meaker at long-on – to break the stand and an over later Gwynne was superbly caught low down at deep cover by Bedford.  Another recovery followed before Waters struck with successive deliveries to leave Bradfield 152 for 6 and once again we were on top.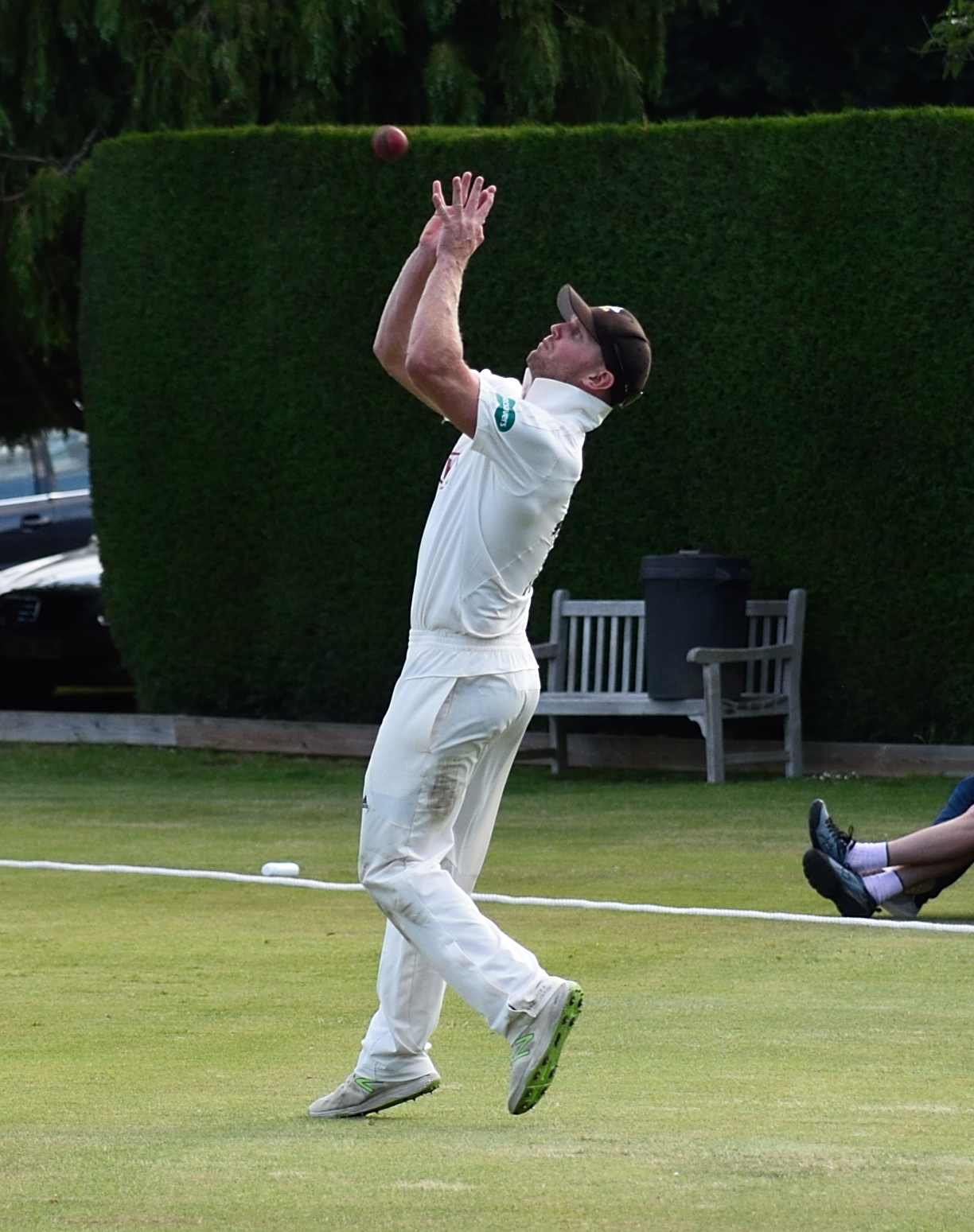 But Gumbs and Williams steadied the ship and then began to dominate. Gumbs played some exquisite and delicate shots in between lusty blows, while Williams, who had scored a hundred against us in a losing cause in the 2014 final, proved a stubborn partner. Neither was remotely troubled as Waters rotated the attack, but just as it seemed they would see Bradfield over the line the game had a final twist.
With eight needed Gumbs failed to clear Meaker at long-on, and four balls later Williams was brilliantly caught at long-off by an airborne Meaker (even England players have to go from end to end with the OCs!). With four needed Simpson went for glory but only found Cope at deep midwicket.
The scores were leveled when Dahl bowled a no-ball and a lengthy delayed ensured as the umpires consulted about what would happen if the scores were tied, and after a visit to the pavilion to check the rules, the game resumed. The next ball was pushed for a single, rendering a dreaded count-back redundant and sparking jubilant celebrations among the visiting supporters.
It was a deserved win for Bradfield (their reward is a visit to Tonbridge who posted a 430 for 1 in their 300+ run victory over the hapless Old Aldenhamians) and Gumbs' innings was of the highest quality. Our bowling, as was the case in the first round, was not good enough and at times we looked strangely subdued. But we have a young side and we have depth, with some excellent talent coming through as well. The future is bright even if today was not.