OCCC 231 for 5 dec (Jackson 120, Copleston 50*, Howard 39) beat Abinger 225 (Edwards 78, Watkinson 4-56) by six runs
Click here for match photos
The severely curtailed OCCC season finally got underway on a glorious Thursday at the beautiful ground at Abinger and produced a close finish we edged by six runs. It could hardly have gone better.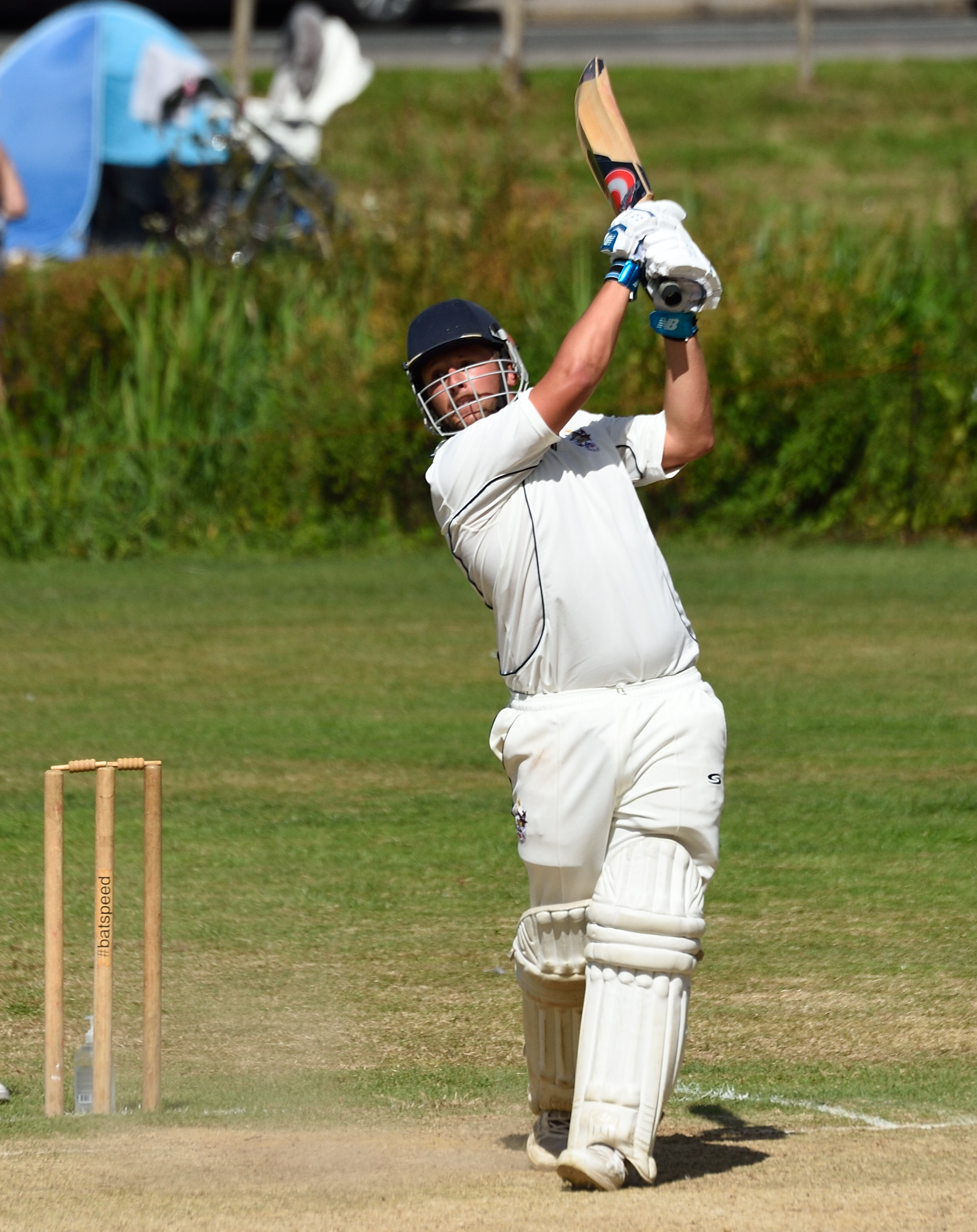 The lockdown which almost wiped out the season meant that it was 11 months since Eds Copleston last led the OCCC on the pitch. He might have have done well to have spent that time reading Mike Brearley's The Art Of Captaincy Instead he devoted it to growing vegetables. His decision making on the day showed overwhelming signs of rust but in the end he somehow engineered a game which went to the wire and left almost everyone satisfied. A possible mutiny was avoided and he lived to fight another day.
Eds won the toss, Oli Trower smacked the first two balls of the match for four and then the wheels came off. On a pitch which had uneven bounce – understandable given the lack of preparation time – Trower lofted the fourth ball to mid-off and in the next over Max Richards played all round a straight one. When Henry Watkinson gloved a ball that popped to gully we were 12 for 3 in the third over.
Harvey Jackson and Will Howard then added 102 for the fourth wicket in 11 overs, the impressive Jackson hammering some big sixes which caused those enjoying a day out in the country to pay more attention to the game than they had previously been doing. After a slow start Howard joined in, and when he went for 39 Copleston took over with a well-paced fifty.
Jackson reached his hundred with the seventh of his nine sixes in a little over 70 minutes – he had only one reprieve when caught in the deep off a no-ball – and when he finally departed Copleston upped a gear to allow us to declare on 231 for 5 off 23 overs.
After a socially distanced tea, Copelton opened up with an attacking field which including four slips and two leg slips. Ed Henderson, running in from the sightscreen, failed to get the wicket he had been dreaming of all winter, but Will Jay struck twice. The biggest surprise came when Peter Hobbs, who had ill-advisedly spent the morning playing golf, managed to get his first ball not only on the cut strip but also on target. His team-mates urged him to feign injury and quit there and then with one wicket off one ball but the moment went to his head. His remaining seven overs went for 40.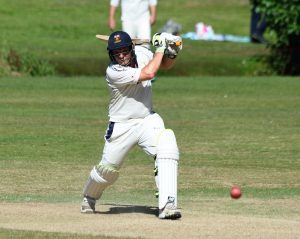 Sam Bugler produced a couple which turned and others which had to be retrieved from surrounding fields. Chris Porter started with a wicket maiden and bowled tidily, but the leading wicket-taker for the second year running was Henry Watkinson. The days when he beat people with his natural pace are long gone; these days he relies on full toss hit to the deep and the occasional ball which lands in the vicinity of the wicket. One of this four wickets was a good ball. Two more were courtesy of sharp stumpings by Howard. The fourth came when he had been smacked for three sixes in four balls by Eales only for the batsman to hole out to Bugler in the deep off the fifth with eight needed.
Copleston's captaincy raised a few eyebrows as he continued to set attacking fields as the score mounted. He also failed to remove Watkinson from the attack after the bowler simply refused to hand over the ball. But in the end his approach came good.  He brought on Jackson at the death who immediately took the ninth wicket, and then Henderson returned to take the final wicket, caught and bowled, from his first delivery back.
It was wonderful to be playing again and a decent OC support thoroughly enjoyed the afternoon.