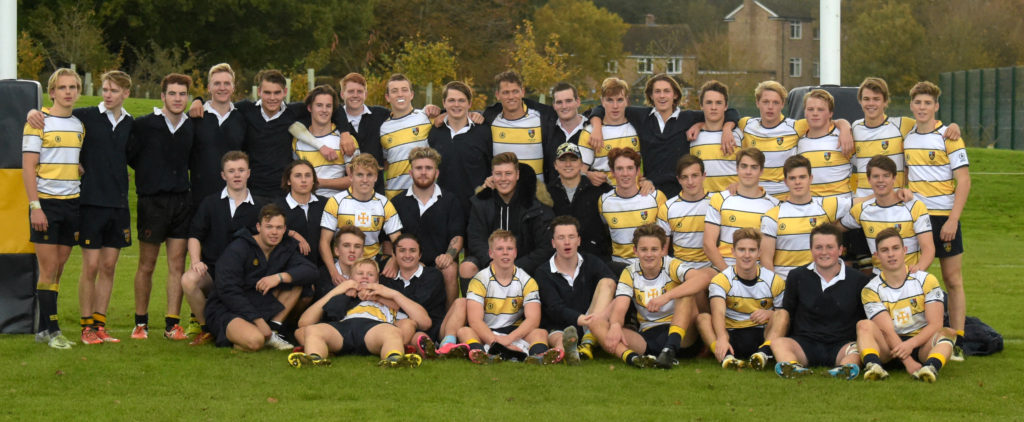 The Gower Club were well beaten 67-7 by the 1st XV in the 38th annual match on Saturday, although the 5th XV game ended in a very hard-fought draw. (Click here for  photos from the day)
The Gower Club, made up of last summer's leavers, are usually undone by a combination of a lack of match practice allied to a sharp decline in fitness in the four months since they left. This year there was also an absence of several key players; some were abroad, while others were injured (Ed Cooper once again sustaining ankle damage in a nightclub), and Charlie Clark was too old to play.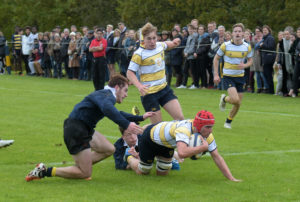 The first ten minutes set the tone as the School ran in four tries while the Tom Nichol, the Gower playmaker, was forced off with a shoulder injury. Perhaps most worrying was the sound of wheezing as the Gower side trudged back behind the posts for each conversion. But from then on they regrouped and put up a determined fight, with some courageous tackling and fearless running, while Harry Binnion and Seb Friedrich caused the School headaches with their distribution.
The highlight for the Gower Club came midway through the second half when a quickly taken penalty by Binnion caught the School dozing and Rob Cloete scored under the posts. It was the Gower Club's first try since 2013 and sparked scenes of wild celebration among players and the large contingent of recent leavers.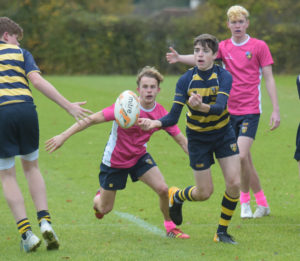 The final minutes saw a succession of replacements – including some who had already played in the 5th XV match – as battered and tired bodies hobbled from the field.
Earlier, the 5th XV-Gower Club match had been a much closer affair with the Gower Club twice coming from behind to draw 12-12. The highlight, apart from Adam Forrester's bleached hair, was the remarkable pink kit chosen by the Gower Club. Let's hope we have not seen the last of it.
The School kindly threw open the pavilion for post-match tea and drinks and this was very much welcomed by players, parents and OCs and ensured that, once again, the Gower Club match was enjoyed by all who took part.