Rob Curling (West 1975) has enjoyed a long media career, working for the BBC, Sky and Eurosport, as well as plethora of freelance jobs. We caught up with him and asked how it all started
"Whilst at Cranleigh (and even before) I wanted to be a TV cameraman. I was fascinated by the little pieces they did on Blue Peter occasionally where they showed behind the scenes and I investigated the history of television as a IVth Form project.   I had no idea what the job involved and it was the one thing where Cranleigh didn't really help me. It wasn't set up to help with that sort of thing, at the time it was all about putting people into the city and (the) law. Dad was in the army and no one around me had any connection with the arts at all – it was a really unusual thing to want to do.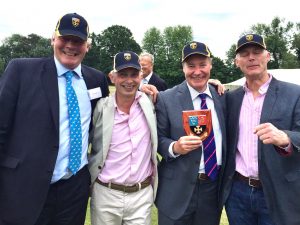 "My only other ambition was to be a professional trumpet player as I was inspired by the visiting trumpet teacher, Crispian Steele-Perkins, who was (and to this day is still) one of the best trumpet players in the world. I was nowhere near good enough so it was a ridiculous pipe dream."
In the mid 70s Rob was drumming for a band, Ophelia. "Just as I left Cranleigh, Jonathan Botting (2 North 1976) and his brother were putting together a band, they needed a drummer and asked if I would be interested, I was! We did lots of university gigs, but our biggest gig in terms of status, was Albury Village Hall as the support act to a band called Bad Company (a supergroup formed by members of Free, Mott The Hoople and King Crimson). They were huge at the time. The lead singer, Paul Rodgers, was turning 25 and as he lived in Albury, he wanted to give a concert for the locals and asked if we would be their support act.  Many from the School came to watch us.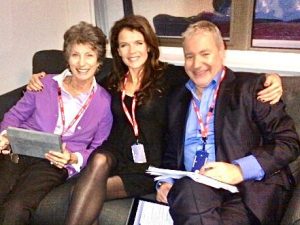 After a number of casual jobs, Rob landed a position at the BBC as a vaults boy in the corporation's film library.  While there he was approached by someone who had heard he played the drums, and was looking for a drummer to accompany a choir.  Rob was reticent until he found out the choir was led by Jonathan Cohen, who was also responsible for the band on the iconic children's show Play Away.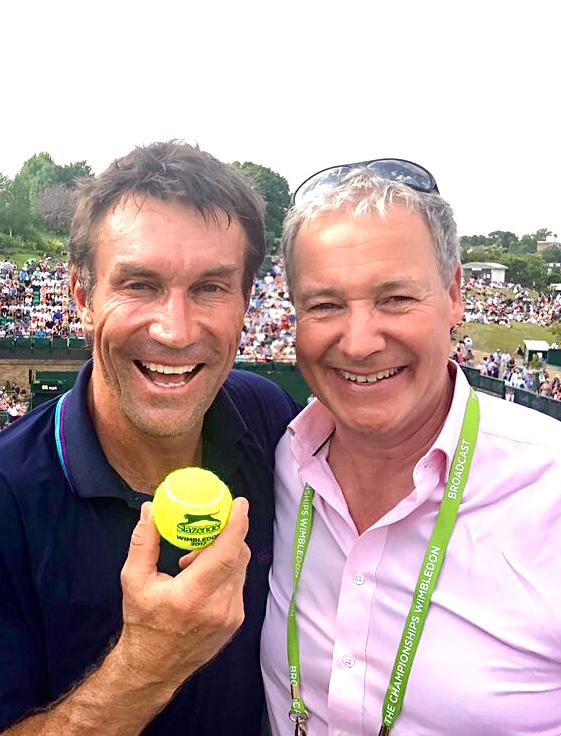 "The magic of that particular show was that it appealed to adults as much as it did to kids, but what I liked in particular was the style of the music under Jonathan Cohen, the musical director and pianist.  I just loved the kind of blues chords he put into so much of his playing.
"I went and met Jonathan and ended up playing with him and his band. I wasn't allowed to do any in-vision stuff on Play Away, as I was still a BBC member of staff at the film library, but I was allowed to do some stage shows and recordings.
"Brian Cant (Play Away's legendary presenter) was the loveliest man – he stayed at my family home when he was doing panto at Guildford. I was also chief usher at his second wedding. We were all a big family."
From drumming Rob found his way into presenting. "Jonathan was also presenting a BBC schools programme called Music Time. At the same time we were touring the country performing music workshops, which involved a degree of on-stage presentation as well as playing the instruments and singing. The producer of 'Music Time' Liz Bennett used to come along to some of the shows, and when it looked like Jonathan was going to be unable to present the next series as he had a potential gig in the states, Liz talked to me about presenting the show in his absence. I'd never considered presenting before and, although in the end it never happened, it planted the seed in my mind. I thought it sounded like a fun job, so I started investigating.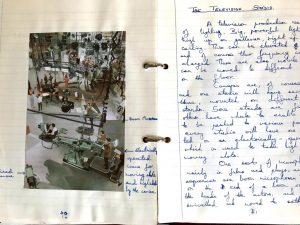 "While still working at the film library I used up the remaining days of my annual leave that weren't already taken up touring with Jonathan, to work for BBCTV Training. When training directors and gallery assistants they needed people to sit in front of the camera so they could make dummy programmes. It was a fantastic break for me and helped me to hone my presenting skills and gain invaluable experience. Being in a training environment gave me a great understanding of what went on behind the scenes, which I think helped a great deal later on. It also enabled me to make tapes of these appearances and send them off to producers.
"The first job I got was reading the regional news for London and the South East (on a programme called London Plus), which is not what I had in mind at all. It was far too serious! I wanted to do light entertainment and music."
Rob continued to work as a freelancer and in 1990 was approached by the BBC to host a new lunchtime quiz show, Turnabout. "I really enjoyed it … it ran for nine series from 1990 to 1992. We couldn't believe it, we never thought we would get another series after the first one, then we never thought we'd get a third. By the time we got to nine we were thinking this was set to run and run. But sods law stepped in and our lengthy run eventually came to an end."
Did Turnabout help or hinder his career?  "Television people are really bad at seeing you in a broad sense, they love to pigeonhole you, so you are either a newsreader or you are an entertainer. You can't do both. Turnabout put me more in the direction I had always thought I wanted to go, which is not being terribly serious, and because it was daytime I don't think it bothered other departments within the BBC particularly. In fact during that time I think I worked for practically every department of the BBC, from quiz shows and light entertainment, to documentaries and live outside broadcasts, including commemorative and Royal events. It was great to have so much variety. So no, I don't think Turnabout held my career back – I think I did that on my own!"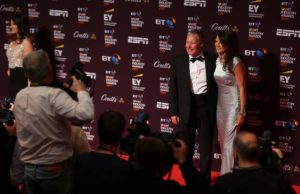 From the mid 1990s Rob worked as a presenter on Sky Sports and Sky News. "Working on a rolling news programme was quite different from anything I had done before. For much of the time you were pretty much just reading autocue all day long, or night, depending on your shift. But you couldn't just rely on other people's scripts. You would always prepare before going on air by getting up to speed with the main stories of the day, and research any stories that were expected to 'break' while you're live. Often a story would break totally out of the blue, and whilst you'd needed to think on your feet, you'd always get help from the producer in the gallery who would feed stuff into your ear."
Rob has continued to work as a freelance presenter, as well as an announcer and reluctant commentator. Reluctant because even though he has commentated on various sports including tennis, and, more as a joke than anything, the sport of curling at the Sochi 2014 Winter Olympics, it's an art form and a skill he doesn't necessarily excel at.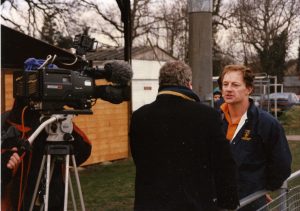 One of his favourite roles has been hosting Eurosport's coverage of the tennis at Queens every June.  "I'd have my guests with me, more often than not Greg Rusedski, Annabel Croft and Pat Cash. We'd have a lovely time chatting about the matches that were scheduled for that day, and after about half an hour would hand to the commentators. Whilst they worked their socks off for hours on end, we'd go off to the bar, and watch a bit of tennis on the telly. Every now and again our peace would be shattered by the producer calling us up to get back on set and tee up the next match. Sometimes fresh commentators would appear, but often the same commentary team would do a number of matches in one session. This is one of the reasons I prefer presenting to commentating."
And what about the occasional acting role? "I can't act my way out of a paper bag. I've played the part of myself, or a reporter in a few things but I wouldn't really call that acting. I did a couple of movies – I was in Children of Men (as a newsreader) with Mishal Hussein who presents the Today programme on Radio 4 and the weekend news on the BBC One. I also played a reporter on a very low budget film with the comedian Catherine Tate called SuperBob, about a postman in Peckham who develops superpowers… I've recently filmed a scene for the next season of a hugely popular Netflix show, where I take on another one of my real-life roles, as an equestrian commentator …a reluctant one of course."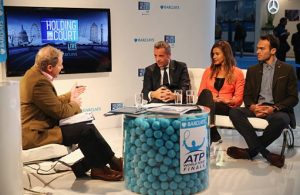 "I am a member of Equity. I have to be to do those extra little roles. But that means I still receive Royalties for sales of various TV shows I've appeared in, more often than not as a newsreader, including Eastenders, all of which I recorded years ago. The kind of sums we're talking? About 75p per sale. Sometimes less."
Rob keeps busy, and his latest project is an aviation podcast, Top Landing Gear. "The interest in flying came from my father, he loved aeroplanes and used to take us to the airshows at Farnborough and Biggin Hill. We also had a little plane crash just yards from our garden which strengthened my interest even more." Incidentally, that was another one of my school history projects: 'The History of Commercial Aviation Up to the Jet Age.' History at Cranleigh eh? Great fun!
"I had a few things lined up for the summer, including the tennis at Queens and various international rowing regatta's, but obviously they have all gone. So really I don't know what's next. But I suppose that's all part of the excitement of the somewhat precarious profession of a freelance broadcaster!