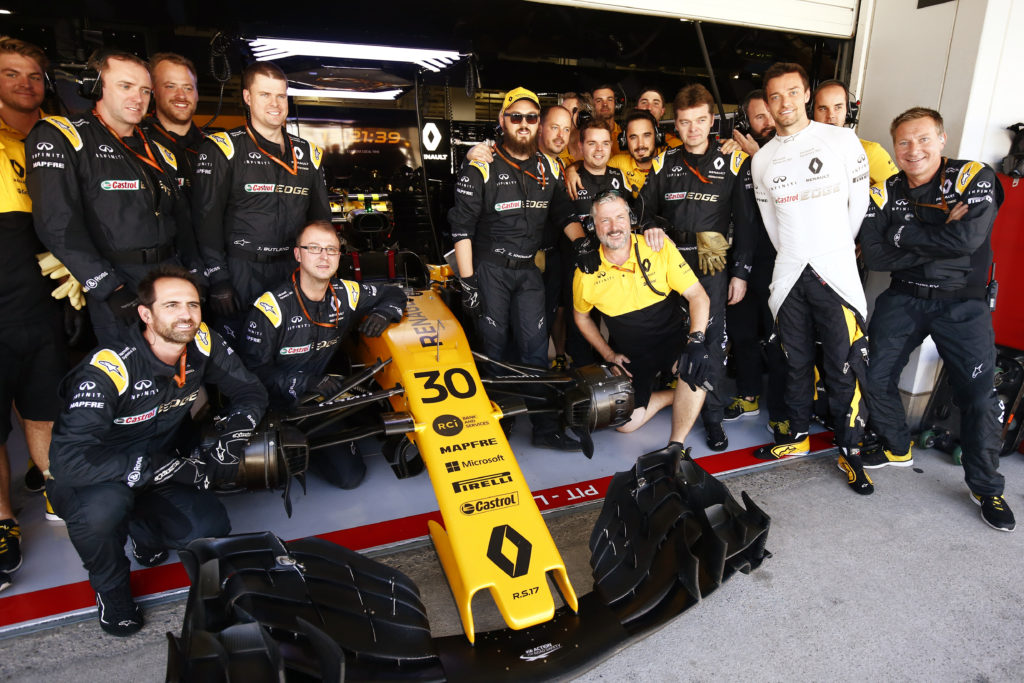 Jolyon Palmer (North 2009) bowed out of his F1 career – for now at least  – with a 12th-place finish in the Japanese Grand Prix.  Having been told by Renault he would not be retained for the 2018 season, Palmer decided to move aside before the end of the current campaign.
" Carlos [Sainz] is signed for next year and Cyril [Abiteboul, the Renault team boss] made it clear he wanted to put him in the car this year as well," Palmer told Sky F1."After this race there's a couple of weeks gap and it made sense for this time to be the time that we part ways. It's a shame for me not to finish the season having been with the team a while, but I respect the decision and I wish the team all the best for the future and Carlos the best. We go in separate ways and I'll work on something else in the future.
"Obviously it's been a bit of a strange weekend knowing it was going to be my last race with the team, it's a shame I'm not going to Austin with them."
It is almost certain that Palmer will not find another race seat for 2018.The driver merry-go-round, which is an annual event as the season draws to a close and contracts are up for renewal, has seen most teams identify who will be driving for them, or at least who is on their shortlist.
"When I'm heading back on the plane maybe it will sink in that I'm not driving for Renault again and maybe not in Formula 1 again. I wouldn't say there's any relief. I would love to see out the season and finish what I started. The stress levels have been huge this year, it's been a very tough season for many reasons. Each weekend coming in with question marks. I would have happily seen out the season and I think the team is in a good place.
"It's a shame but I'll move on, there's plenty of life outside of F1 out there and I'm about to find out what it is."