Major Roy Hudson (1 North 1937), who has died in Thailand at the age of 99, was one of the most colourful of what was a remarkable generation of Old Cranleighans. At the time of his death in March he was the most senior OC.
At Cranleigh, Roy excelled at shooting, admitting there were ulterior motives for his interest. "Having been born in Argentina, I would at the age of 20 be liable to be called up to spend a year on National Service in the Argentine Army. But I was told that if I proved to a marksman whilst in the army, I could have my National Cervices reduced by up to six months."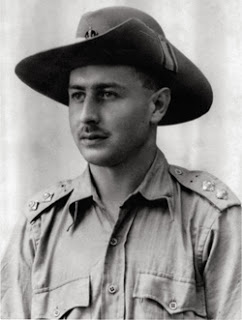 After leaving school, he joined the Royal Engineers in 1938 but to his frustration the first year of the war was spent on the Isle of Wight, before he signed up to go to the Far East. "I left on a troopship for India in early 1941," he recalled. "Being an officer I went first class, and with gin at sixpence a glass, the six weeks passed in splendid form. I joined a unit called the Royal Bombay Sappers and Miners and proceeded to spend the following months in India enjoying the refreshments at the club in Poona."
By December 1941 he was in command of a troop of the Nawab of Malerkotla's Engineers, in support of 1st Burma Division. Lieutenant Hudson was involved in the battles of the Sittang River, the Yenangyaung oilfields, and Monywa, before skilfully extricating himself to the safety of India once more. Thereafter, he was promoted to command the Nawab's forces in the field in the Arakan Yomas, until he left for a well-deserved leave in England in 1945. But he was restless and after ten days set off back to Asia. His ship was two days out of Bombay when news of Hiroshima was received. "We all received a free bottle of beer to celebrate, but I was more interested in finding my unit, which I believed was still somewhere in Burma."
On arrival in Rangoon Hudson heard that his unit had left for Bangkok, and on September 15th 1945, he arrived, for the first time, to Thailand, at Don Muang airport. It was the start of a love affair with the country which was to be his home for much of his life.
"It was a strange situation because we came in as victors, and while the Thais were forced to declare war against us, they were still on the Japanese side. The Thais and indeed the Japanese were incredibly helpful in all matters and my unit requisitioned accommodation opposite the Suan Pakad Palace where we were royally welcomed by the prince and princess in residence, who were that night celebrating their wedding anniversary. There were dancing girls, candle lights, fine food and free flowing Mekong. One of our chaps pressed 10 rupees into the princess's hand as a tip and the next day I was called up by the commander of the British troops in Thailand and given quite a talking to. I was told to go and apologise to the princess, who ended up having a fantastic sense of humour and enjoyed receiving her first tip. We became fast friends after that. We had a hell of a time in Bangkok as we were rich compared to the Thais at the time, who were so poor that when the British commander decided to have a ball to commemorate the end of the war, only 300 out of 500 guests invited could come because the remainder didn't have good enough clothes to attend, and those who did had holes in theirs – these were the 500 top people in Bangkok!"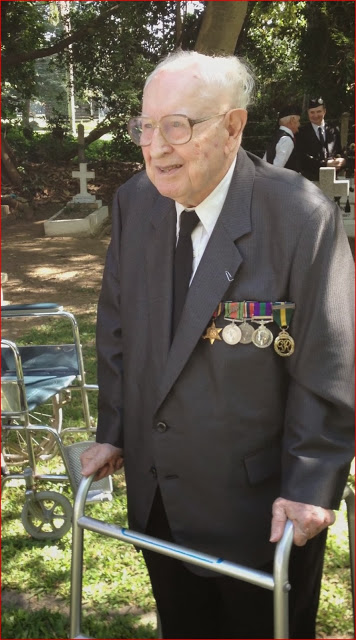 After visiting Thailand on leave a few times after the war, and having studied Thai in the School of Oriental and African Studies in London, Roy knew he wanted to settle in Thailand and after retiring from the army in 1959 he arrived in Chiang Mai in January the following year. "The pan right from the start was to make a beeline for Chiang Mai because it was paradise … the last paradise on earth."
He was immediately offered a job teaching English and very soon he met his wife of over 50 years, Arpawn They had two children, a son, Eric, who went to Cranleigh (1 North 1979) and a daughter, Amanda.
Roy looked after Hudson Enterprises, an insurance company, while Arpawn ran a kindergarten. Roy also wrote prolifically, publishing his own Hudson's Guide to Chiang Mai, Hudson's Chiang Mai Directory, a variety of maps and of course, his numerous letters and articles for the Bangkok Post. He was also a very active Old Cranleighan and regularly contributed to various OC publications.
A local newspaper wrote of Roy: "He was an affable British gentleman who loved a good yarn and a natter over a glass of ale in the local and was a walking encyclopaedia on the life and times of Chiang Mai. He introduced the city's culture and attractions to thousands of travellers while encouraging them through his guidebooks to explore and seek out an authentic experience."