OC Society chairman Martin Williamson and his wife, Mel, joined Nick Meyer for two days of his Cornish Coastal Challenge …
Last week, to her surprise, I invited Mel to join me for a few days in Cornwall. Any thoughts she had of a romantic getaway were dashed as I added it would be walking the Cornish Coastal path with the indefatigable Nick Meyer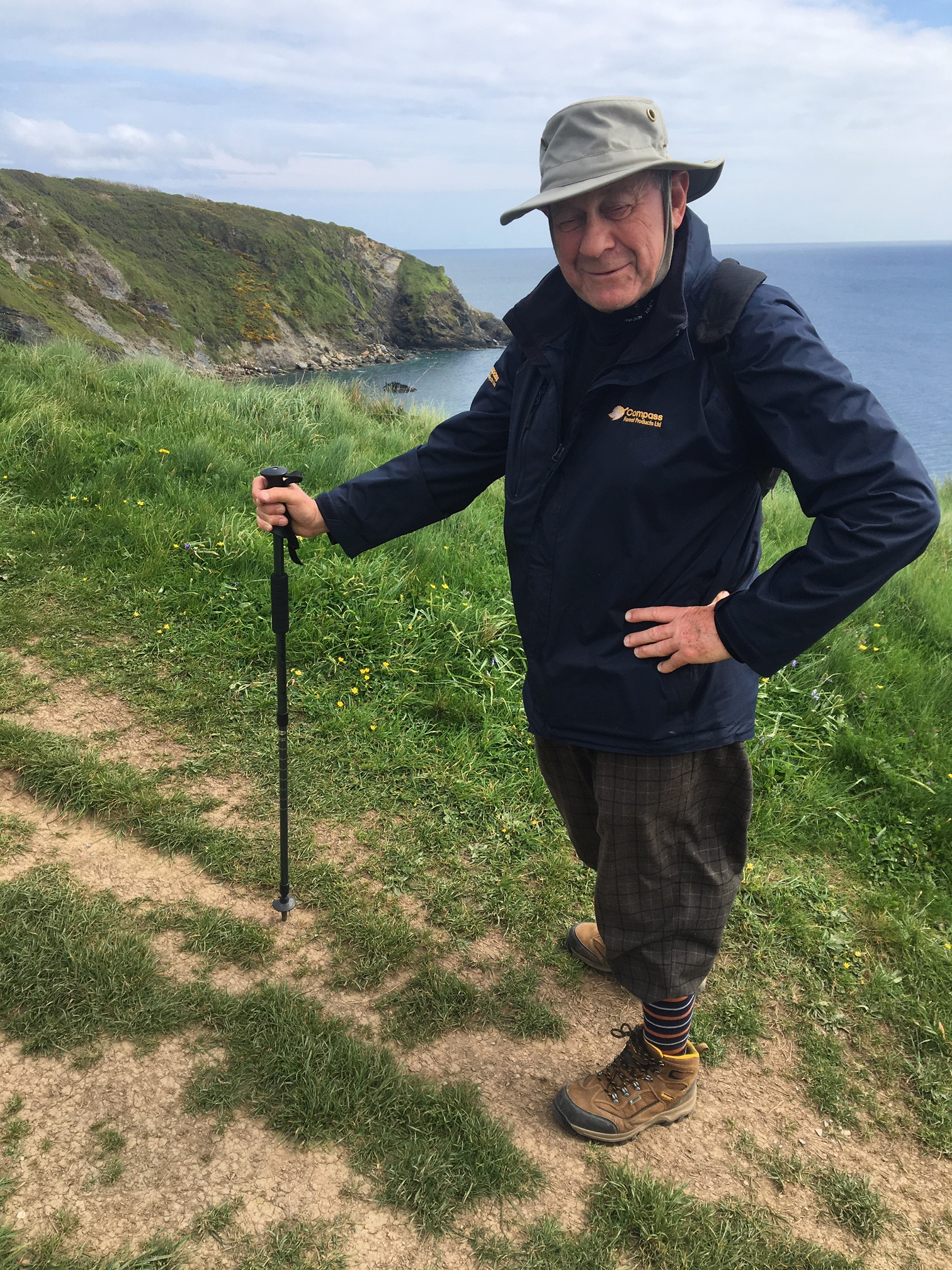 I learned a few things in the two days. The first is that when Vickie Ingle promises "a really gentle walk" she is not always being entirely accurate. On the first day my iphone app informed me that we climbed the equivalent of one-and-three-quarter Empire State Buildings. It felt like twice that.
It is also apparent that Nick is, as my wife soon noted, a machine, walking each day at a constant pace, rarely stopping, never eating or drinking outside the one daily official stop. His speed had found out his companion the day before we joined, and is remarkable for someone in his 75th year. He is also unfailingly polite and cheerful to anyone he meets en route.
I also found out that he is not easily distracted, and Mel's regular pleas for a "Prosecco break" went unacknowledged, so much so that by the first afternoon they had petered out and been replaced with demands for ice cream, something much closer to Nick's heart.
It is also apparent that the iphone apps calculating distance etc are close to useless. On the second day, according to the same app on each of our phones, I had walked 11 miles, Nick 10 and, to her disgust, Mel eight.
To add to the fun, the signage on the 296-mile coastal path is rather haphazard. This led to us starting in completely the wrong direction on day one, and then having to detour (trespass) across a field to return to the vicinity of the coast. Nick's walk almost ended there and then with a rusty castration as he negotiated a barbed-wire fence to get back on the path. A few miles later the route ended with a sign stating it had disappeared in a cliff fall – with no alternatives suggested – and several times we reached a crossroads where we had to guess which way to go. Vickie equipped  Nick with a GPS tracker, and so gleeful messaged us from time to time politely pointing out we were again going the wrong way.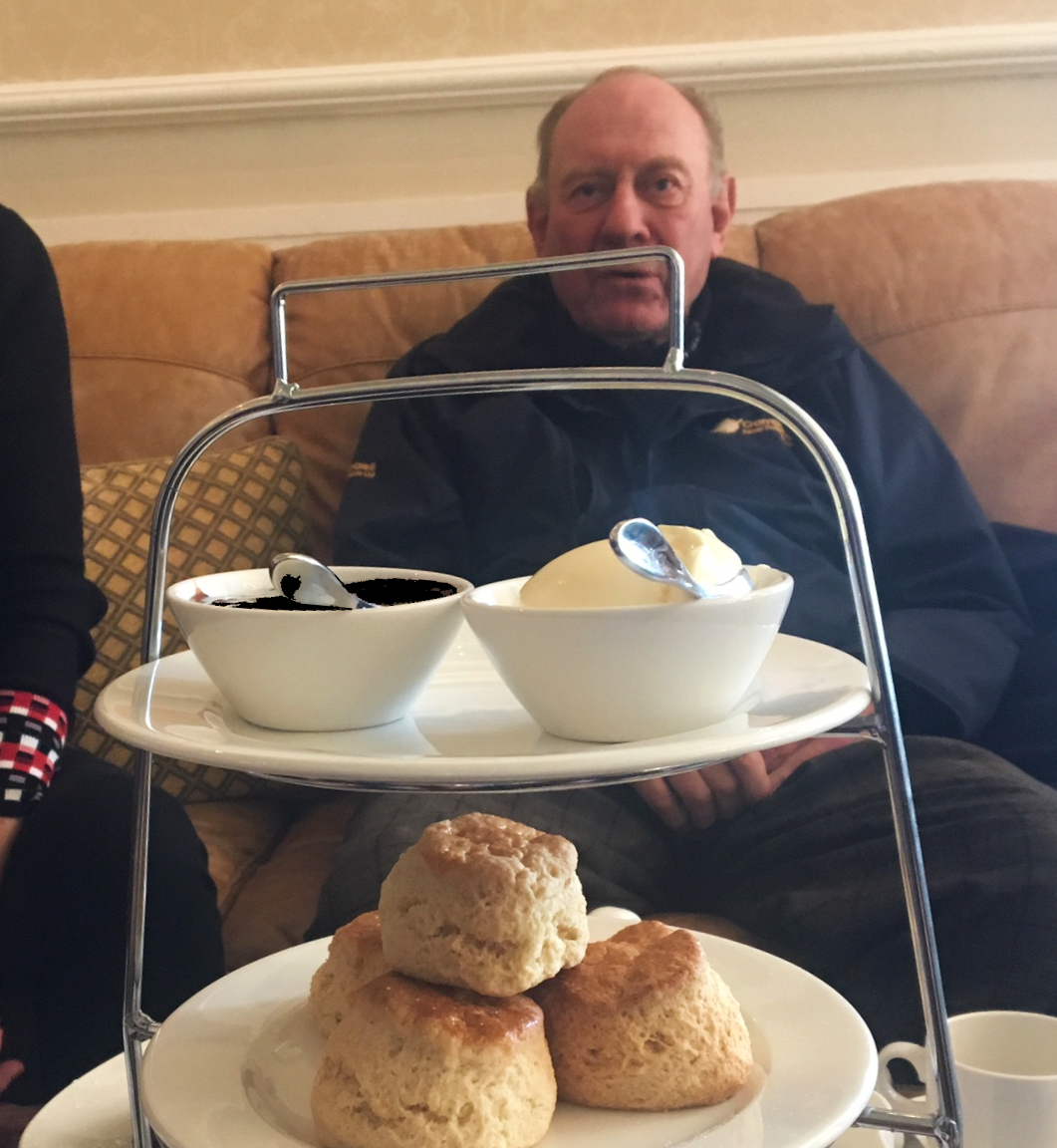 We were joined By Andrew and Leslie Griffith on day two; they decided to make things a bit harder by parking three miles away from the meeting point and then walking to join us for the start. Griff enlivened quieter moments with in-depth descriptions of rock formations and the process of making China Clay; for some reason Leslie and Mel usually sped up in a breakaway group while this was happening.
All that said, it was a wonderful two days embracing some of the most beautiful views of the rugged Cornish coastline, so much so that Mel immediately announced she wanted to come back to join Nick again later in the summer. For anyone unsure, I cannot recommend a day or two with Nick highly enough. At times it's challenging walking but by no means overly difficult. And the ice cream is out of this world.
Nick is walking to raise funds for the Cranleigh Foundation. Full details of his walk and how to donate can be found here.  His exploits can also be followed on Twitter.