When the announcement came on the evening of May 7th that Germany had surrendered and the following day would be Victory in Europe Day, Cranleigh boys, who had been back at school less than a week, were told they would be given the day off. The only requirement was they were back at School in time for the King's broadcast to the nation at 9pm.
A number of the boys caught an early train from Cranleigh to either Guildford or Horsham and from there to London. Thirteen-year-olds David Cooper (2 North 1951) and John Patrick (2 North 1948) were two of them "We walked down Victoria Street to Parliament Square which was packed with cheering crowds," Cooper recalled. "We had only been there a short time when we heard even louder cheers and learnt that the members of the House of Commons were processing across the Square to a Service of Thanksgiving in St Margaret's Church by Westminster Abbey. In those days there was no proper control of crowds so the MPs, two or three abreast, simply walked across while spectators stood to the side to create a funnel.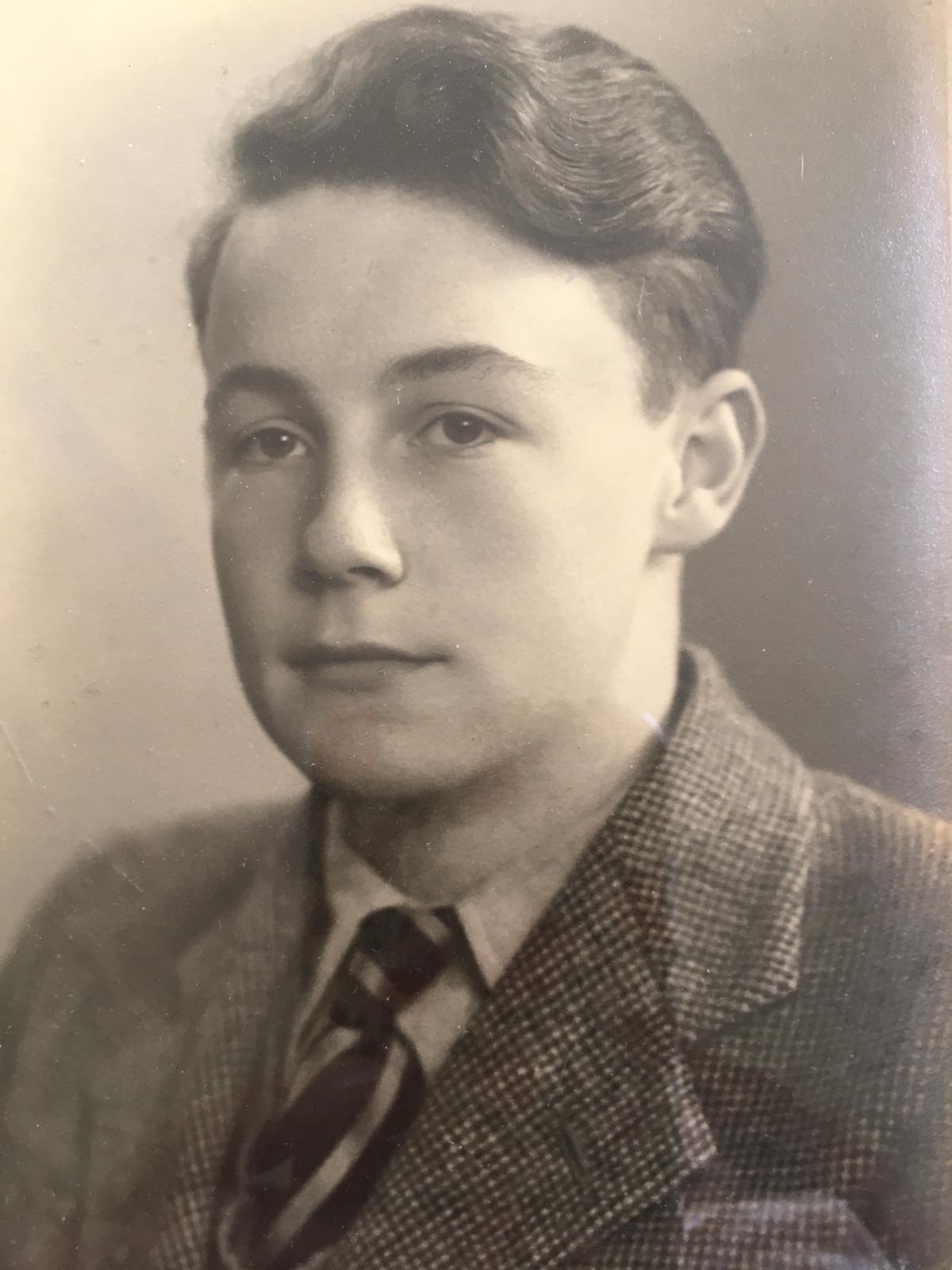 "The crush to see the war leaders was intense but we were small enough to worm our way to the front. So we stood there as the procession led by the Prime Minister, Winston Churchill, and the War Cabinet passed just a few feet in front of us. We recognised many familiar faces such as Clement Attlee, Herbert Morrison, Anthony Eden, Ernest Bevin and others.
"Most MPs, of whatever party then dressed in fairly formal clothes; black jackets, striped trousers and several with silk top hats. As there must have been a few hundred of them passing us we became a bit bored but in trying to move away we found that the crush behind us was too thick for us to escape. The only obvious solution was to join the procession which for a short time was quite successful; some of the MPs found our presence quite amusing and spoke to us until one fiery member clipped us round the ears and ordered us off.
"We then made our way up Whitehall through thick crowds, many dancing and some no doubt far from sober, to Trafalgar Square and down the Mall to Buckingham Palace. Thousands were assembled in front of the Palace hoping that the King and the Royal family would appear on the balcony though this did not happen until much later m the evening when Churchill joined them. By now time was running on so we rushed back to Victoria Station and just made supper in time.
"Perhaps one of the remarkable things about the day was that not only did the trains run but they were also on time!"