We are sorry to have to report Christian Roberts (East/Cubitt 1962) died on Boxing Day. He was a film and stage actor and one of four generations of Roberts to have studied at Cranleigh. A loyal OC who regularly attended the Over 70s reunions he was held in great affection by all who knew him. He started his career in the seminal To Sir with Love and went on to have a wonderfully varied career. Return to the Forbidden Planet, the musical he produced and starred in, is credited with the birth of modern musical theatre and earned a Laurence Olivier Award in 1990. A few years ago we were lucky enough to chat to him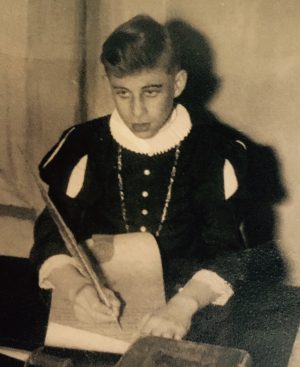 Classical drama is incredibly important for children and schools should never shy away from allowing pupils to be really challenged by the great plays. I was lucky enough to have had teachers that understood this and I knew from an early age that acting would be the career for me. I attended a convent school before joining Cranleigh Prep and, looking back, I can see that the theatricality of the nuns with their costumes and services really appealed to me and instilled a love of dressing up. From my first year at the Prep I got involved in all the drama I could possibly find. There was a teacher called Lance Marshall who put on the most incredibly ambitious plays for prep-school aged children: Marlowe's Tamburlaine the Great and Doctor Faustus, and of course plenty of Shakespeare. I loved it all, even the learning of speeches in Latin for the Marlowe plays.
By the time I moved across to the senior school I added parts in Hamlet, A Midsummer Night's Dream, Henry IV part 2 and Julius Caesar. There, too, the drama department, headed up by Pat Maguire and Warren (Bunny) Green, was not afraid to stage difficult plays and I enjoyed the role of Thomas Beckett in TS Eliot's Murder in the Cathedral.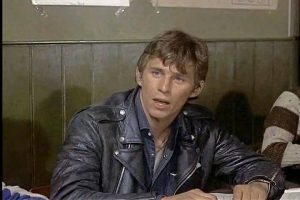 Like many actors I'm a true romantic with a love of stories and playing kings, fuelled by the great plays, that I took with me from these beginnings right through my career. My romantic outlook has always given me optimism and I never really worried about how anything would turn out, just took it all in my stride.  I auditioned for RADA, got in first time and spent three very happy years there. Although I loved watching movies, I had never thought of myself as a movie actor so I was amazed when I tried for To Sir with Love and got the part. It was exciting to work alongside stars such as Sidney Poitier and to work on material that brought up social and racial issues but none of us had any idea at the time what a ground-breaking film it would turn out to be. It was one of the top grossing films of 1967, costing just £600,000 to make, and it grossed £50million at the box office – it is still up there as one of the highest grossing films of all time.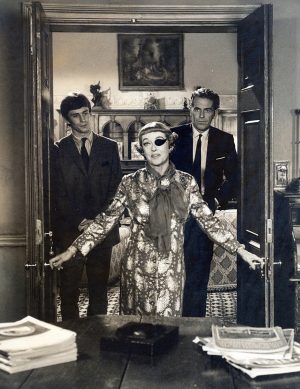 I never wanted to be famous, it wasn't something I had ever considered, I just wanted to do good work. But the success of the film meant I got to work with people like Bette Davis who played my mother in The Anniversary, which I really enjoyed because it was a stage play that they turned into a film and it retained a highly theatrical quality. Perhaps my personal favourite film was The Desperadoes, with Jack Patience playing my father, because I loved playing cowboys as a kid and the whole experience was such fun.
But my great love was always the stage, where actors get a more genuine and intimate response, where they and the audience can experience real emotion. In film there is always someone standing behind you. So I joined a rep company and began to thoroughly enjoy performing a different play every two weeks, rehearsing one during the day and performing the other in the evenings. You get to learn things very quickly because, strangely, the more lines you learn the easier it is to learn lines, something that non-actors find it difficult to understand.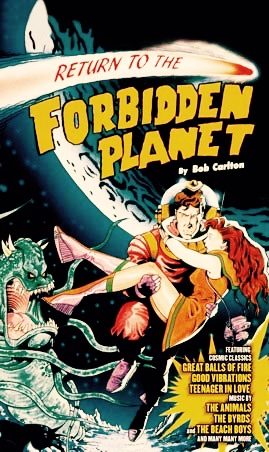 Return to the Forbidden Planet appealed to me right from the outset because the story is based on The Tempest with the exile being to the forbidden planet from the 50s B movie, rather than the island where Prospero learns his magic. It was long before jukebox musicals really took off but the marriage of wonderful 1950s songs with the dialogue of Shakespeare seemed like a match made in heaven for me. It was largely funded by Old Cranleighans and had a slow start but had a breakthrough when it was featured on a TV clip after which the sales went through the roof. We did eight shows a week and I loved every single one. It is so important to keep people entertained; if you can educate them through that entertainment then even better. Forbidden Planet made Shakespeare accessible for all kinds of people who would not otherwise have seen it.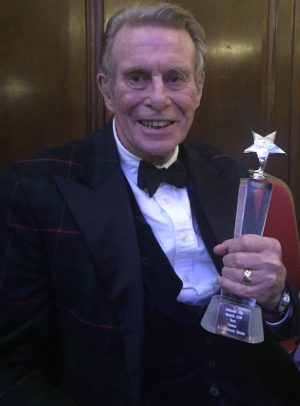 My love of Shakespeare also led me to produce A Caribbean Dream, in the years I spent in Barbados. It is based on A Midsummers Night's Dream and features both Barbadian and English actors. The film has just won Best Drama at the Barbados National Film Awards 2018.
Musical theatre is still enjoying an absolute heyday, with new shows appearing all the time. Theatre itself is very vibrant, despite the constant pessimism that Netflix will kill it off, and I think that classical stage drama has an enduring appeal. So many people want tickets that are hard to get hold of that many small theatres and arts centres now show film of the West End shows. Film itself has changed a lot over the years, not always in a good way. There is too much computer generation now, I prefer to see real actors and actresses really acting, rather than CGI, and that emotion is possibly the reason the stage is still so popular.
My advice to budding actors would definitely be to go to drama school, to learn technique. But, before that, to get involved in everything you can, not just the drama. At school I loved sport and music too and enjoyed everything opportunity that was provided at Cranleigh. On the sports field and in the choir, playing and singing your heart out, is where character really develops.