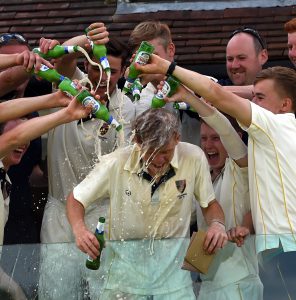 A round-up of Old Cranleighan sports news
Ollie Pope (Loveday 2016) has been included in the England U19 squad for the Test and ODI series against Sri Lanka in July and August.
Charlotte Calnan (West 2016) made her England hockey debut against Ireland in April.
Dino Lamb-Cona (East 2016) won caps for England U18 as they won the inaugural U18 Five Nations tournament.  He has also signed a two-year deal with Harlequins.
Stuart Meaker (North 2007) has agreed a new two-year deal with Surrey which will keep him at The Oval until the end of the 2018 season.
Hebe Westcott (West 2013) became Cranleigh's first netball Blue when she played for Oxford University in the Varsity match in March.
The Old Cranleighan RFC won the IRB Junior Vase at Twickenham in May, beating Buxton from Derbyshire 50-0.  Click here for a full report.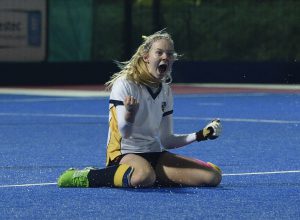 The Old Cranleighan HC won the Surrey Cup with a 4-0 win over Purley Walcountians. It was the club's first success in the competition. One of the goals was scored by 56-year-old David Knapp who first appeared in a Surrey Cup final in 1986 when it was played on grass. Click here for a full report.
There was more success for the Old Cranleighan golfers at the prestigious Halford Hewitt where we recorded wins over Merchiston and Canford before losing in the third round to Shrewsbury. Click here for a full report.