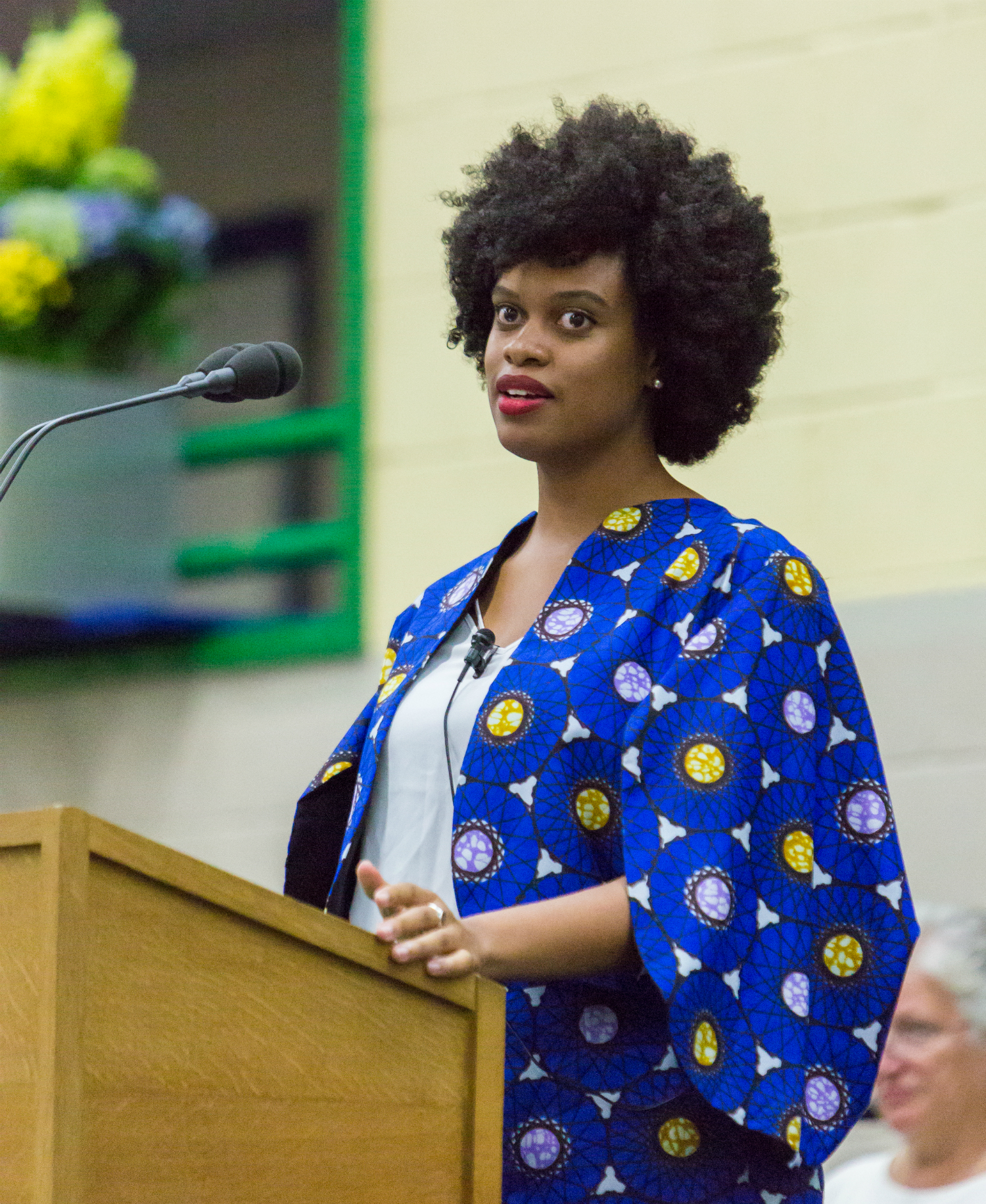 The sun shone and an impressive number of OCs took part in the decade reunions on OC Day on Saturday, July 1.
Many OC parents started the day in TASC where Dr Eva Namusoke-Nsubuga (West 2006) gave a speech which must rank as one of the best delivered on Speech Day in living memory, addressing the UVIth leavers in particular in a way with which they could fully relate. Click here for her full speech.
Drinks in the Quad were followed by a well-attended Chapel service and then an excellent lunch in Hall. The Twenty20 cricket against the UVIth leavers on Jubilee was won by the School while in the hockey on Lintotts an OC ladies side lost to the 1st XI 4-1, while an OC men's XI beat the boys 3-2. Head of Hockey, Rupert Kefford commented that it was a"very good standard of hockey from all four sides, considering the lack of practice by anyone – good habits are hard to forget".
In the ladies' match, there were three members of the Robinson family playing – Fifi for the school, and Emily (South, 2008-2013) and Katy (South, 2010-2015) for the OCs. And in the men's match, there were three members of the Thompson family involved – Leo for the school, with Alex (East, 2007-2012) and Charlie (Cubitt, 2009-2014) for the OCs. A fourth Thompson, Amy, was playing for the school. It was great to see James Gall (Cubitt, 2009-2013) and Jonny Gall (Cubitt, 2009-2011) playing together for the OCs – both highly accomplished hockey players are in the Premier League in this country and James has got a central contract with Great Britain.