As the hockey and rugby seasons near their close both clubs are pushing hard for trophies.
The OCRFC 1st XV have enjoyed another excellent cup run and face Saltash in the regional final of the RFU Senior Vase on March 31, which means they are one win away from another Twickenham final. They also sit top of London South West 3 with three matches remaining, having run in a remarkable 831 points in their 18 games.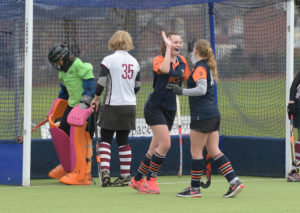 The OCHC, who are fielding ten sides this season, are in the hunt for a return to the Olympic Park with the Mixed XI and Over 40s both in cup quarter-finals, while the 1st XI are on course for a third successive Surrey Cup title. In the leagues the 3rd XI and Ladies 2nd XI have already secured promotion.
The OCHC have also launched a ambitious fund-raising drive to help pay for the new astroturf which will be relaid in the summer.
The OC Squash VI suffered a 4-1 defeat at the hands of Lancing in the Londonderry Cup; the golfers face Taunton in the first round of the Halford Hewitt on Thurday April 5 where the traditional large support is expected.
The School have enjoyed continued success. Cranleigh won the prestigious Surrey Sevens where the field contained most of the leading schools. We had to beat Hampton, Millfield, old foes Brighton and Harrow in the final in the knockout stages. The Rosslyn Park Sevens take place on March 22-23 where we look for an historic third straight title.
The U18 and U14 girl and the U16 boys have all reached the national schools finals, with the U18 girls winning the national indoor crown back in January.  Five current Cranleighans have been selected for England training camps this Easter.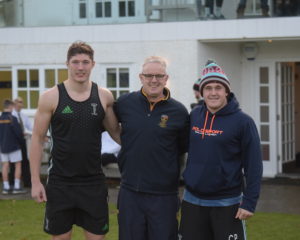 Individual OCs have continued to make their marks. Ed Russell played for Scotland Schools against Ireland last week, while Harry Barlow made his England U18 debut against France in early March.
Cranleigh's close links to Harlequins was underlined in November when the club held a training session at the school and pupils were able to meet the players which included OCs Charlie Piper, Will Collier and Dino Lamb Cona.