We are delighted to report that Nick Meyer (2&3 South 1962) completed his walk around the Cornish coastline, a distance of 298 miles (not including navigational readjustments), raising over £22,000 for the Cranleigh Foundation in the process.
Nick undertook sections of the coastline as and when his hectic schedule permitted, starting in April and finishing in September.  He never walked alone, being joined each day by friends, family, OCs, present and former staff and even the Headmaster, covering around ten miles a day.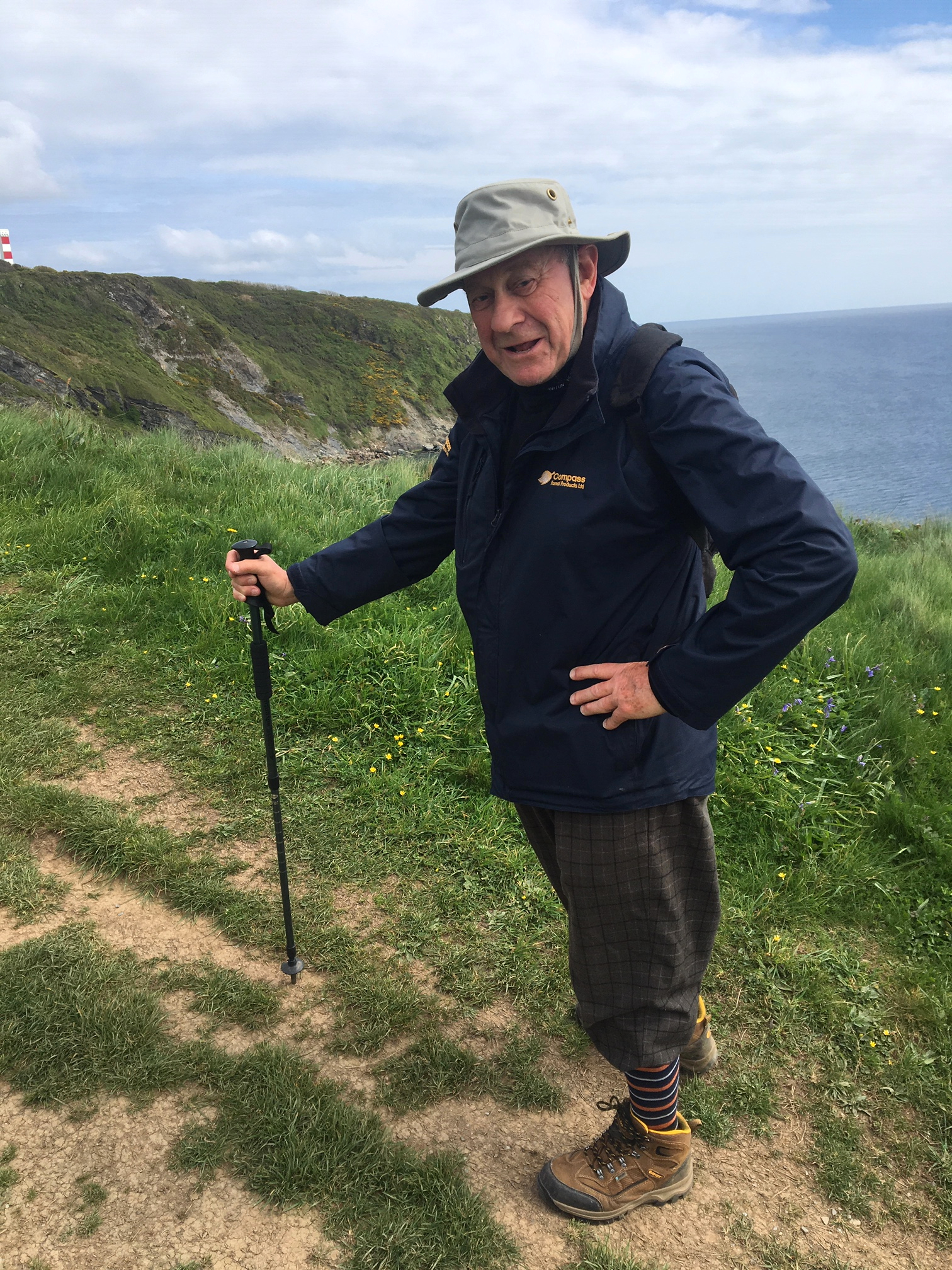 Although Nick has had a home in Cornwall for decades, he admitted he had not "fully appreciated how fantastic the Cornish coastline was … I'd only seen parts of it.  I was exhilarated by the whole journey, firstly  because of the fantastic colouring of the flowers – the gorse blossom among the heather – secondly, the stunning scenery we walked through, and thirdly the sound of the birds (particularly the seagulls) and the incessant beautiful noise of the sea."
Those who have walked with Nick will testify to his remarkable energy – part of the reason for this walk was to celebrate his 75th year – and metronomic pace which tested many much younger companions.  He also has no time for lazy pub lunches, preferring a short break and a quick Cornish ice cream.
He was also able to see changes to the way of life first hand. "I was disappointed to see at close hand the demise of the fishing industry in Cornwall, in particular the smaller harbours on the Cornish coast. For the sake of Cornish people's livelihoods, this is a matter which has to be addressed."  True to his word, Nick is in discussions with the National Trust to see what can be done.
He admitted that some sections of the walk were far easier than others, and he suffered one accident when "near Looe I was chased by a bull and fell over and dislocated my little finger".