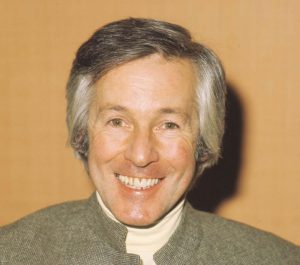 The modern British public would not regard being accused of committing adultery with the Queen's sister as damaging to a man's reputation, the High Court was told yesterday.
Lawyers for Jacqueline Gold, the owner of the Ann Summers chain of sex shops, are fighting a £500,000 libel case brought by Michael Caborn-Waterfield (East 1946) the chain's founder.
The court was told that even if Mr Caborn-Waterfield, who is representing himself, had been accused in a book of having had an affair with Princess Margaret, as he claims, that "would not affect a reader's moral judgment towards him today".
Mr Caborn-Waterfield, 83, believes that in Ms Gold's autobiography,Please Let it Stop, she libelled him by suggesting that he had an adulterous relationship with Princess Margaret and illegally landed his helicopter in Hyde Park. He is also suing Random House, the publisher.
The businessman, who lives in Fulham, West London, is said to have founded the Ann Summers chain in 1970 "for a laugh" before it was bought out by Ms Gold's family in 1972.
Yesterday Caitlin Evans, representing Ms Gold and Random House, urged the judge to strike out the case. "The passage merely says he dated her," Ms Evans said.
Mr Caborn-Waterfield said: "I have never had any relationship with the late Princess Margaret and I know no member of the Royal Family."
Mr Justice Tugendhat reserved judgment.