In the January 25 edition of The Hockey Paper, Graham Otway met new Great Britain international Charlotte Calnan (West 2016)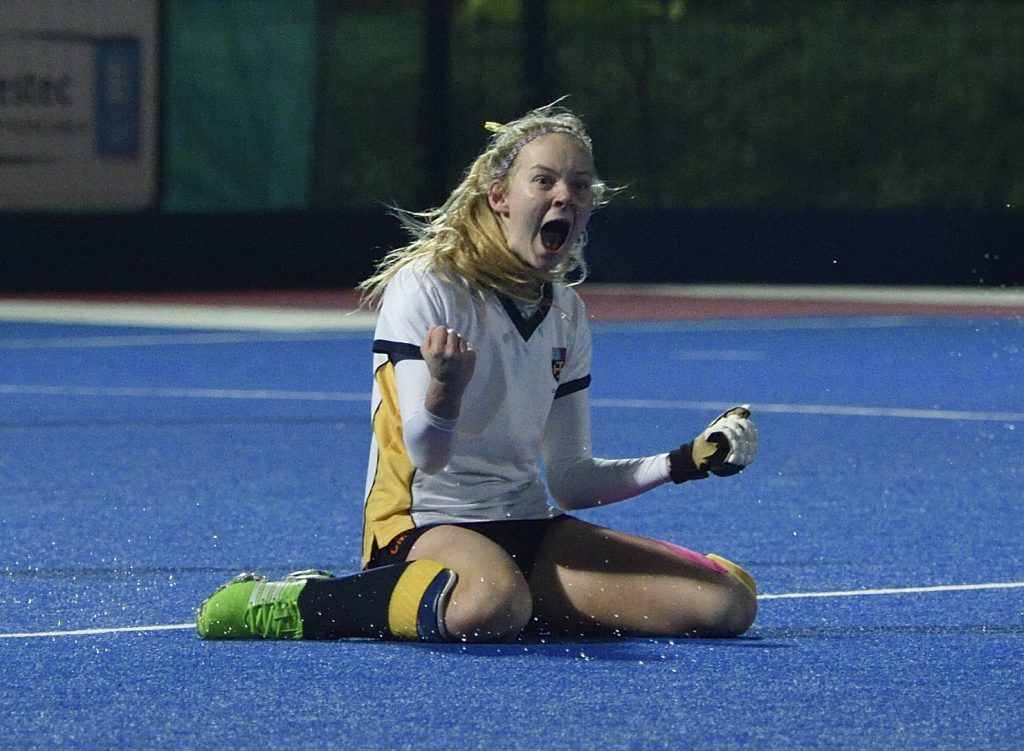 Back in the autumn at the start of the league hockey season, Charlotte Calnan was thrilled to be reunited with her Surbiton team-mate Hollie Webb. And it was not just the opportunity to congratulate the scorer of GB's vital winning penalty against the Netherlands in the Olympic final at Rio. Calnan says: "Hollie had brought her gold medal with her to the game and I actually got to hold it – that was a great moment."
Now, just a few months later, the Olympics are firmly back on Calnan's mind after she was named as part of the 33-woman squad that for the next three-and-a- half years will be built to try to win another golf for GB at Tokyo in 2020. And her enthusiasm for the next stage in a career that has already seen her play regularly for the Under-21s knows no bounds.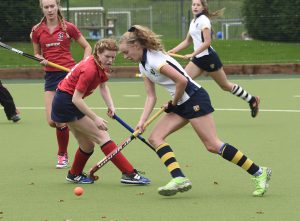 "It is incredible to have been picked for the squad – a huge honour," she says. "I didn't think it was going to happen this year but now I have got so much to look forward to. That's because there is a lot of international hockey to be played over the next three years and, at the end of the day, the squad will be chosen hope-fully to win the Olympics in Tokyo.
"And it's incredible to think now that I could be a part of that. It couldn't get any better than that and I keep telling myself it could happen. I first heard I had been picked for the squad when I landed back home from the Junior World Cup in South America before Christmas. And when the squad was officially announced on the hockey website a couple of weeks ago, it was around the time of my 19th birthday – it was best present I could possibly have had."
A love of hockey has been inbred into her family life. Calnan first started playing the sport at the age of six with plastic equipment on a tennis court while attending St Andrew's prep school in Woking. "I played national tennis when I was younger too," she recalls. "But when I was about 14 I decided that hockey was going to be my game. I had been playing in a county cup tennis match for my school but after it I just decided that hockey was for me because I just love playing the team sport.
"I am not just out there playing for myself, I am out there playing with and for my best friends and love sharing with them every-thing that's going on. And hockey is in my family because my elder brother Will has played for England Under-21s and my younger brother Rory for the Under-18s. Will now plays for Hampstead while Rory is at Surbiton with me .
"I have always played up front as a forward just wanting to try and score as many goals as possible all the time."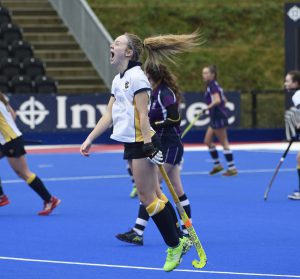 But there is a second love in Calnan's life that will have to take second place in her life's priorities should she prove successful at the highest international level and become a regular figure in the England and GB sides in the build-up to Tokyo. Currently enjoying a gap year and an eight-week touring holiday in New Zealand and Australia after completing her schooling at Cranleigh, she has applied to five universities to start studying for a business management degree next September.
"I love studying as much as I love hockey and I want to fulfill my potential there and get a career," she says. "But if at the same time I am going to be a part of the squad that goes to Tokyo, actually starting that career is going to have to be put on hold."
Depending on where she is given a university place, Calnan is already considering leaving Surbiton at the end of the season. If she gets to study in Bristol or Bath,
she will join Clifton or if she ends up on a course at Nottingham, she will play for Beeston. And there is the strong chance that changing clubs will introduce her to an aspect of top rank hockey that she has not experienced since making her debut at Surbiton in the women's first team at the age of 15. That was after Surbiton's women had begun their amazing run of unbeaten League matches which passed the milestone of 50 games in November. "I know, it seems pretty unreal," she says. "I have never been on the losing side in the League with Surbiton and don't know what that would be like.
"I just love playing hockey and winning a lot. The training side of hockey is hard work but, at the same time, it is also very rewarding and satisfying. I was 15 when I first played for the Surbiton first team and back then had no idea what was expected. I was just watching and learning from the other girls all the time. But I have grown into it all now And moving onto a place in the national squad is going to mean more exciting times ahead."