It is with great sadness we have to report that Gerald Turner, who worked at the School for over half a century, has died at the age of 81.
Paul Dunn, the deputy bursar, and Dave Wells who was a good friend of Gerald's and who had worked with him for a long period in the Works Department, were with him at the end.
"Dave and I were talking about Cranleigh and looking through some old photo albums of Gerald's as he drifted away," Paul said. "It was very peaceful, and he was in no pain. My sense is that he had decided a few days ago that this was his time, and he was as uncomplicated and selfless in his last few days as he had been for the rest of his 81 years.
"Gerald will be remembered as a hugely positive force in our community, and one who was tremendously loved by the people he came into contact with. He will always hold a very special place in all our hearts. "
It had been thought Gerald started work in November 1963 but the discovery of his original employment file revealed he had in fact started on October 22nd 1958 before he left in June 1960 for "a better position" before returning that September. He again left in February 1963 before again resuming, this time for good, on November 23rd 1963. His overall time at Cranleigh spanned eight different decades (and seven headmasters) and totalled over 58 years.  Nobody has ever come close to his length of service to the School.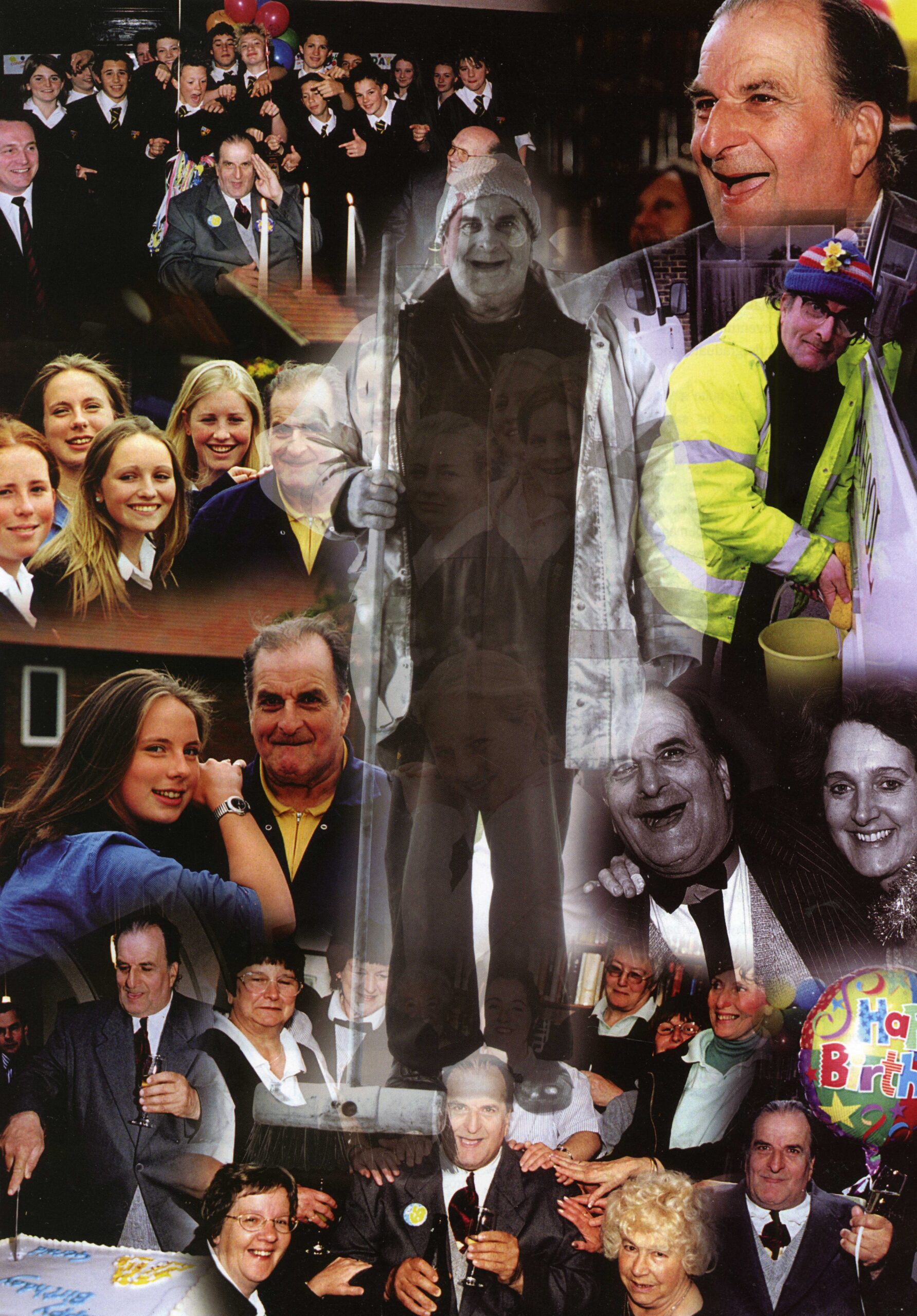 What is also not generally known is that his family knew him as Trevor, his given first name. But when he came to Cranleigh it is thought that there was already another Trevor in the bursarial staff and so his middle name was used and it stuck.
Gerald started in the domestic team, moving to the works department after a spell in the kitchens. Most people's memories of Gerald will be of him around the grounds, latterly with a broom rarely far from him. He was unstintingly cheerful, chatting with anyone who happened to pass. Every member of staff "would be a better headmaster", every girl was "the prettiest in the school".
On occasion he could go off script. He once decided that the School's traffic during the day-pupil drop-off would be enhanced by his standing at the Cubitt crossroads diverting everyone up the hill past North. Inevitably, gridlock ensued.
He officially retired when he was 65 but to Gerald that made no difference. He still turned up and swept the grounds in between conversations, only slowing down as he neared his 80th birthday. He finally retired at the end of the summer term of 2018. It was fitting that he was the first member of the bursarial staff to be made an honorary member of the OC Society.
After moving to the village in the 1950s he almost never left. Until recently he was an almost permanent fixture at Costa Coffee where past and present Cranleighans often bought him his coffee. When Paul got married in 2014, he invited Gerald and asked if he had a suitable suit to wear. He did not. Paul offered to take him to Guildford to buy one. Gerald said that he had not seen Guildford Station for quite some time; when pressed, he said he had last made the journey to it by train. The train line shut in 1965.
Generations of Cranleighans and locals held him in great affection, as shown by the outpouring of messages over the last week. When, at a lunch to mark his retirement, Gerald was told he would be missed he replied that he doubted anyone would remember him. Nothing could be further from the truth.