Christopher Allen (MCR 1975-2007) wrote a tribute to Tony Hart (HM 1984-1997) who died in early January 2020 at his home in Cyprus
The appointment of a senior civil servant to be Headmaster in 1983 was unexpected, but not unusual in those days. Many institutions, including the Civil Service, looked for talent outside their traditional ranks. Tony was the son of two teachers and his father was a headmaster before his ordination. Teaching was in his blood and in 1959, before university, he took part in the VSO programme, teaching in a boarding school in Nyasaland (now Malawi). Tony read PPE at New College, Oxford, where his considerable skills as a public speaker were honed as President of the Oxford Union.
After Oxford he joined the Civil Service and was quickly identified as a high flyer. He was featured as such in Young Meteors (1967), written by an Oxford contemporary, Jonathan Aitkin. He had a quick and penetrating mind which was appreciated by many, including the Head of the Civil Service, Lord Bancroft, who later became a Cranleigh Governor. Tony joined the Ministry of Transport and greatly admired Barbara Castle, working closely with her when she was Minister. In 1969 he was seconded at Transport Adviser to the Malawi Government, and continued his interest in education, working as a part-time lecturer in Economics at the local university. In his last four years in the Civil Service he moved to the Treasury and was promoted to be a Principal.
Tony came to Cranleigh with outstanding references and a huge capacity for hard work. He learnt swiftly and adapted to the rhythm of school life and the challenges of educating teenagers. He had a superb administrative mind and ran the school with impressive efficiency. Cranleigh flourished, particularly with much improved academic results.
Like Marc van Hasselt, Tony recruited many talented staff and he was supported by a cohort of very able Housemasters and Departmental Heads. He mentored his staff with great care and nurtured their careers. Many went on to become headmasters. He knew every member of the school by name and treated each one as an individual. His numerous acts of kindness are acknowledged in the messages from former colleagues and Old Cranleighans after his death was announced.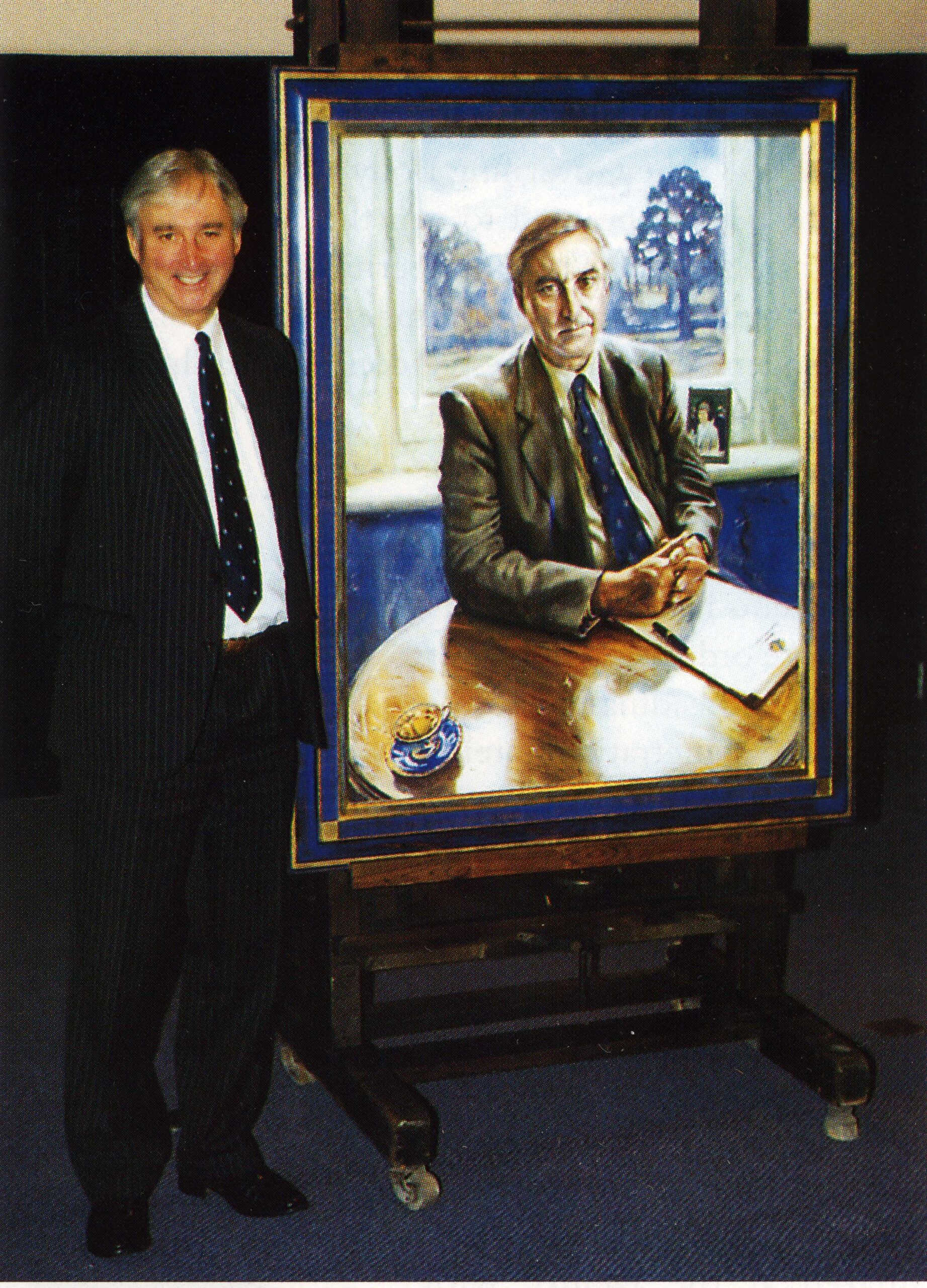 Tony Hart cared passionately about the heritage of the School, its history, the fine campus, especially the Chapel. Riding on the buoyant economy there was imaginative development of the facilities. The generous benefaction of Vivian Cox enabled the redevelopment of the Speech Hall, to include a studio theatre, building on the school's drama tradition going back to the days of Sir Michael Redgrave. In 1991 the Emms block provided much needed new teaching accommodation and the same year a splendid new swimming pool was completed.
It was Tony Hart's fate that his career at Cranleigh mirrored the changing economic fortunes of the time. The late 1980s and early 1990s saw both boom and bust and, by 1992 the growing economic crisis left few independent school unscathed. Tony used all of his Treasury acumen to deal with Cranleigh's growing financial problems while working hard to maintain educational standards. Academic results were sustained; indeed 1993 saw the best ever A level results, record numbers of students gaining Oxbridge places, and the 1st XV winning all thirteen of its matches.
However, as parents' incomes came under severe pressure, it became increasingly difficult to enrol new pupils. Many feeder preparatory and girls' boarding schools closed and radical measures were needed. Tony worked with characteristic energy and focus to meet these challenges in a rapidly shrinking market. Innovations were made to market the School more effectively and difficult decisions were taken to reduce costs. At a deeper level, major questions were asked about the future shape of the School including whether to move to full co-education. Tony fully supported this idea, and much of the preparatory work was done before he retired, but the negotiations were complex and the decision was eventually taken by the governors in 1998.
The stress of dealing with the economic and political climate took its toll on many people, not least the Headmaster. Every summer Tony and Daintre travelled on the continent to recharge their batteries and after a particularly enjoyable visit to Greece and Cyprus in 1995, the Harts set in motion plans to retire in 1997. They built a beautiful house in Cyprus where Tony and Daintre enjoyed their retirement and fully participating in community life. Our condolences go to Daintre, and to all of the Hart family. Tony will be remembered with great affection and gratitude by Cranleighans and members of Common Room alike.