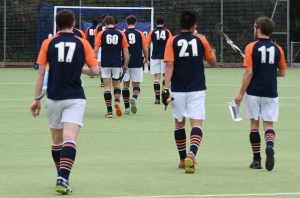 The itinerary for the tri-sport tour of Malta has now been finalised and includes cricket, hockey and squash matches against Malta representative XIs.
The tour promises little time for rest and recreation but will include a clifftop dinner and a gala dinner in addition to the sporting bonanza.
The trip leaves Gatwick after a pre-flight fines session on April 20 and continues at a pace thereafter. The squad return on April 24, a day after the OCRFC arrive on the island for their Easter tour.
Itinerary
Friday April 21st Cricket v Marsa Sports Club XI
Friday April 21st Hockey v Malta A XI
Saturday April 22nd Squash v Marsa Sports Club V
Saturday April 22nd Hockey v Malta National XI
Sunday April 23rd Squash v Malta National V
Sunday April 23rd Cricket v Malta National XI