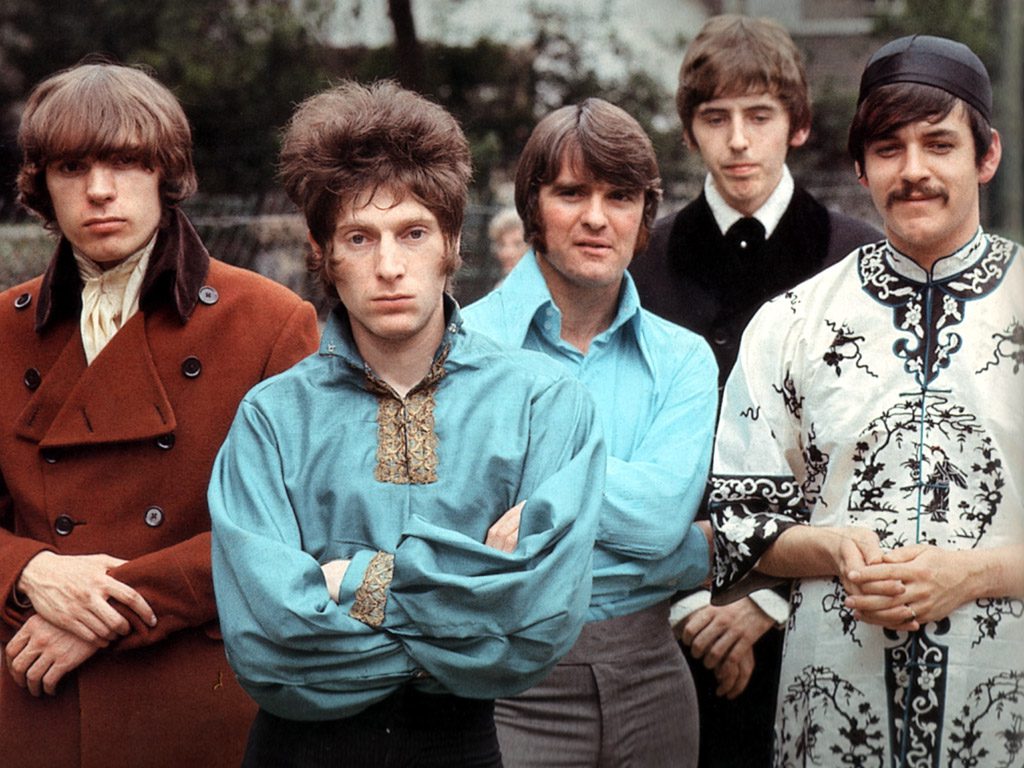 Fifty years ago today A Whiter Shade of Pale, the debut single by Procol Harum, was released, going on to sell more than 15 million copies worldwide and becoming one of the most enduring and popular records of all time. The record was produced by Denny Cordell (1 & 4 South 1961)
Dennis Lavarack (as he was at School) had an undistinguished time at Cranleigh, perhaps best known for trying to break the Guinness Book of Records record for eating bags of crisps. "He returned from the holidays so overweight that he was banned by his housemaster from the tuck, shop," recalled Peter Witting (1&4 South 1962). "To circumvent the ban Denny had a vanload of crisps delivered to the school for the record attempt. After his ruse was discovered, Smiths were asked to take away the crisps. As this was against policy, the crisps were distributed around the school – all thanks to Denny."
After working as a junior in a series of music offices, he came up with the idea of getting the Moody Blues to record Go Now. He wisely got them to sign a contract and netted £36,000 while they made almost nothing. From there he moved into record production.
Meanwhile, in late 1966 Gary Brooker (who had had some success as lead singer with The Paramounts) and songwriter Keith Reid – started writing songs together but found nobody wanted to perform them, so they decided to record them themselves. "We sat down and thought about the type of band we needed," Brooker said. "We wanted more sophisticated sound with Hammond organ and piano. On top of that we wanted guitar, bass and drums."
Procol Harum itself was not formed until early 1967 and Brooker and Reid recorded demos with a number of musicians. One of the songs they produced a demo of was A Whiter Shade of Pale which Brooker said "was influenced by Bach's Suite Number 3 in D Major Air On The G String, as played by Jacques Loussier on a TV advertisement for Hamlet cigars … I tried to play it one day. Keith's words were lying on the piano, which I'd got that day and I sang them over the theme. We made a demo version of it which sounded very much like the final single." The song title came from a party when Reid overheard their manager Guy Stevens telling a girl she looked "a whiter shade of pale".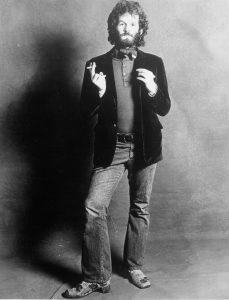 However, Stevens, failed to persuade any record companies Brooker and Reid's songs were worth their time. Their demos, recorded largely with session musicians, were eventually brought to the attention of music publisher David Platz who liked them and shared them with his partner Cordell who was also enthusiastic. In March Platz wrote to Brooker saying "we all consider A Whiter Shade of Pale to be a certain hit … and will do everything possible to exploit the song".
Platz and Cordell decided Stevens was surplus to requirements – the matter was soon resolved when Stevens was sent to prison for possession of hashish – and formed a new company to handle the band who by then had a name which came from a friend's cat whose pedigree name was Procol Harum. After the release of the single Brooker said that everyone was intrigued by the band's name. "We got hold of the cat's birth certificate and found we'd actually spelt it wrong! It should have been 'Procul Harun', but we weren't going to change our name. We were Procol Harum. Latin scholars got involved and it turned out to mean 'beyond these things', which added a bit of mystery."
The band's line-up was not complete until March – largely assembled through placing and responding to advertisements in Melody Maker – with perhaps the key recruit organist Matthew Fisher at the end of February. It was his contribution on the Hammond Organ which helped make A Whiter Shade of Pale so memorable, and which eventually led to a High Court case over writing royalties.
At the end of the March Procol Harum started recording at Olympic Studios in Barnes with Cordell producing. "They brought me the demo, and the only thing that was wrong with the demo was the time," he said. "You know the arrangement was already there, and Fisher had done his organ bit perfectly, and there was a middle verse as well which kind of made the thing about seven minutes long. And so, my contribution, outside of getting the sounds together, was suggesting that Bill Eyden, who was Georgie Fame's drummer at the time, should play drums on it. We used to try and crib the Stax sound, but at the time, on Whiter Shade of Pale I was trying to copy When a Man Loves a Woman by Percy Sledge." During April a number of versions of A Whiter Shade of Pale were cut.
While this was happening Tony Hall, who worked for Decca subsidiary Deram Records, went for dinner at Cordell's house where he heard one of the demos. "I didn't stop playing it all night long," he said. Despite that, he still faced a battle to persuade his bosses at Decca. "They considered it too dreary, too long and too slow … I said 'Bollocks, you're totally wrong, this is a monster smash'."
Hall used his contacts to get the song played on pirate radio station Radio London. In the days when pirate radio commanded massive audiences (BBC Radio 1 was not launched until September 1967) this was an inspired move. At 3.47pm on April 17 A Whiter Shade of Pale was heard for the first time on Mark Roman's show. Roman told listeners to phone or write to Radio London if they liked it. Within minutes the switchboard was jammed. That was enough to persuade Decca to press thousands of copies and the single was officially released on May 12.
The record entered the charts at No.13. Brooker went to Paris to do a radio interview and was met by a small crowd cheering him as it had gone straight to No.1 in France. A fortnight later it did the same in the UK. Exact sales are hard to gauge but the single is estimated to have sold in excess of 15 million worldwide.
By the time the single was at the top of the charts Cordell had moved on. He had already enjoyed chart success with The Move and in August 1967 he produced Flowers in the Rain for them. It reached No.2 and was the first record ever played on the new Radio 1 by the young DJ Tony Blackburn. The following year came another No.1 when he produced Joe Cocker's With A Little Help From My Friends. Cocker inadvertently cost Cordell another No.1. Cordell was supposed to be behind the desk when The Move recorded Blackberry Way but was tied up with Cocker and so asked his friend Jimmy Miller to do the honours instead.
Exactly how influential Cordell was has long been debated by Procol Harum fans. Legendary producer Tony Visconti, who worked closely with David Bowie, recalled his time working as Cordell's right-hand man in the studio. "He was totally in love with American music and particularly black music. He said he was going to phone up Phil Spector – he had these delusions of actually getting Phil Spector to come over and work for him.
"Denny was a perfect example of a leader. He looked like everyone's idea of King Arthur with silvery curly hair, he was quite an impressive figure, and he could charm the birds off the trees. He was a very smooth talker, and although he had very little musical or technical knowledge, because of his mind and his control over people he produced incredible hits. and I just learnt a lot, mainly about psychology, through this man.
"I worked with Denny for two years, and during that time, I also worked with Procol Harum. Denny was going through a very insecure phase at that time, having business problems as well as marital problems, so a lot of the time, on those Joe Cocker and Procol Harum and Move things, Denny just wasn't there and I was always obediently in attendance because I was his apprentice, so there's lots of me on those albums."
Click here for more on Denny Cordell