Since the last edition of Contact we are pleased to report there has been some sport although inevitably this has been severely curtailed.
The OC Hockey Club, in accordance with England Hockey protocols, have started a full league season for both men's and women's sections after a gradual reintroduction of training over August and September. The men's 1st XI, after winning the EH Western Conference last season, have gained one point from three matches in the EH Division One South. Although the defence has been solid, goals have been hard to come by. The Ladies 1st XI have had an unbeaten start.
The OCRFC will not be able to resume until January at the earliest but even that seems increasingly optimistic. As with the OCHC, the junior sections are functioning within guidelines, but the seniors are having to make-do with touch rugby tournaments.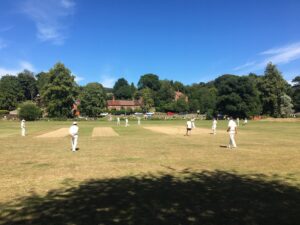 The OCCC managed to get three matches in during early August. Games at Abinger Hammer (won) and Blackheath (lost) were followed by an added fixture against the School's UVIth. The OC Golf Society also resumed their activities in August.
Of our professionals, Ollie Pope (Loveday 2016) played in all six Tests against West Indies and Pakistan but his season came to a premature end when he again damaged his shoulder fielding in the final Test, requiring another operation. While convalescing he found out he had been awarded a Test-match central contract by the ECB and shortly after it was announced he would play for Welsh Fire in the 2021 Hundred competition.
The curtailed cricket season limited Stuart Meaker's (North 2007) appearances at Sussex following his move from Surrey earlier in the year. Michael Burgess (North 2012) was a regular in the Warwickshire side after moving to Edgbaston from Hove last summer. Callum Job (Loveday 2018) was awarded a Blue after appearing for Oxford in the Varsity match.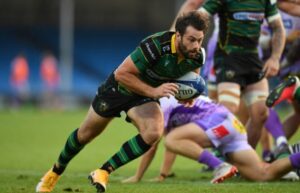 In rugby, Sam Arnold (East 2014) joined Connacht on a two-year contract in July and made his debut for the province against his old club Munster in August. In the Premiership, Dino Lamb-Cona (East 2016)  and Will Collier (East 2009) have been playing for Harlequins and Henry Taylor (Loveday 2012) for Northampton. Hayden Hyde (East 2019) has been representing Ulster in the IRFU Academy Sevens, while Harry Barlow (Cubitt 2018) has signed a two-year deal with New England Free Jacks in America's MLR series.
In hockey, Izzy Petter (South 2018) is still at Loughborough University who have had a great start to the season.  James (Cubitt 2012) and Jonny (Cubitt 2011) Gall are at Surbiton, while  Will Calnan (Cubitt 2014) is at Hampstead & Westminster. Pippa Lock (West 2018) is playing for Birmingham University in the Premier League as well as continuing to be in the England Development Programme.