In April a record 23 Old Cranleighans were due to run the London Marathon. That was postponed and eventually rescheduled for October only for that to also be cancelled for all but elite athletes. Participants were given the choice of deferring to 2021 or 2022 or running their own marathon locally.
Most of the 23 opted to defer but three (as far as we know, as we have not heard back from a couple) took up the challenge. First to run was Lewis Bedford (Cubitt 2017) who ran his course on the disused Guildford-Horsham railway line in early September. To make his second marathon more challenging, he ran in heavy wildlife boots.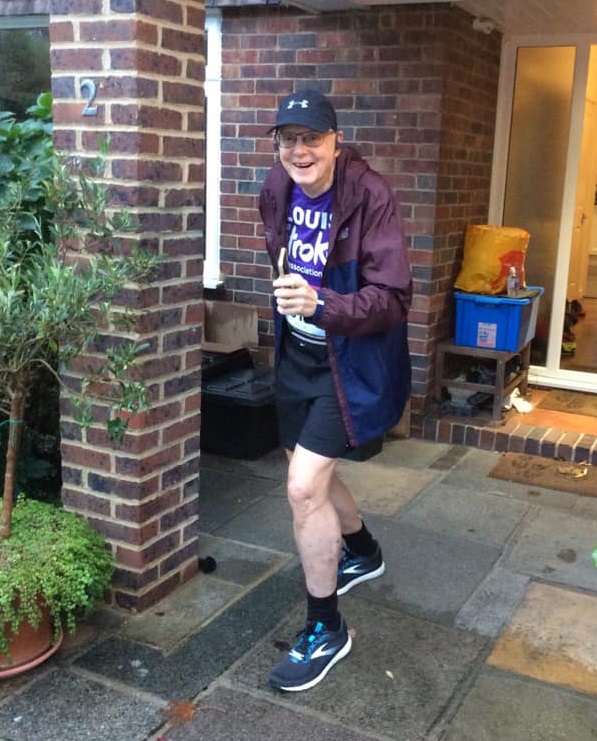 "It was quiet, lonely and boring at times running on a disused railway line in countryside Surrey, but I put one foot in front of the other again and again," he said "I'm a pretty bad runner but found it inside me to get over the line. I bet you could do just the same." Lewis was raising money for the David Shepherd Wildlife Foundation.  Click here to sponsor Lewis.
Louis Strover also ran locally in Kent for the Stroke Association and planned his route so he could change his wet clothes in a tent on his front lawn at the halfway point. Louis still plans to run the marathon proper with a deferred place.  Click here to sponsor Louis.
Also in Kent, Stuart Bennett (East 1990) ran round the town. "It was a bit surreal and in the pouring rain but like the thousands of others , we got the job done," he said. Stuart has also deferred to 2022.