A tree has been planted at West Kent Golf Club near Orpington to commemorate the centenary of the first meeting of the Old Cranleighan Golf Society which took place there in April 1920.
The tree, a Copper Beach, was placed by the 7th hole as a long-term replacement for a nearby ash which is affected by Ash Die Back.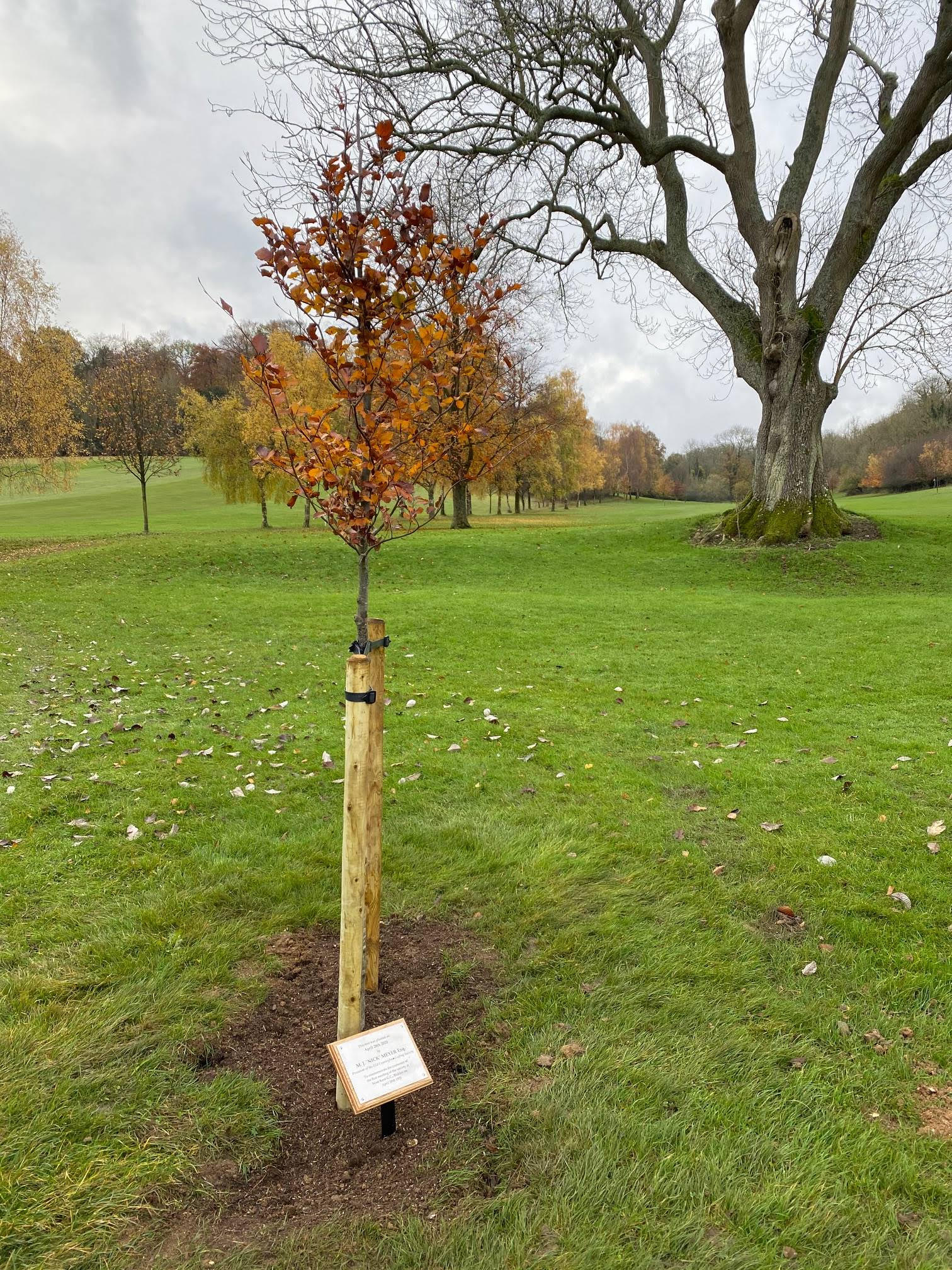 The second lockdown meant it was not possible for there to be a full ceremony as planned but the tree was planted on November 11. It had originally been intended for Nick Meyer to do the honours back in April but that fell victim to the first lockdown.
The first OC meeting took place on Wednesday, April 28th 1920 when a 36-hole competition was won by Walter Moger (2&3 South 1886) who went round in 177 strokes. He was presented with a silver cigarette case. Ten players took part.
Despite the centenary year being severely disrupted, the OCGS remains in good health with an extensive fixture list at some of the South-East's premier golf clubs and is looking forward to the next 100 years. The club is open to all Old Cranleighans and would welcome new members of all ages and abilities. Contact the Hon Sec tony.whitty@airpartner.com for more details.